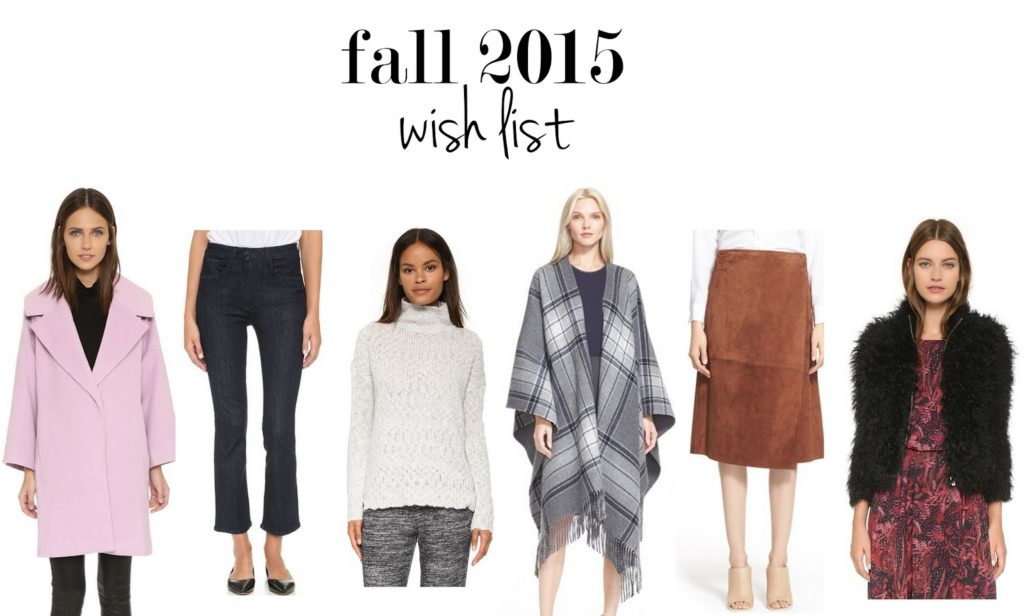 I know, I know–another wish list on just another blog. But I'm such an informed consumer that such clout must mean something, right? I think about clothes all day long–it's my job! Anyway, I'm just like so many other hot-blooded women out there and I love to shop. Lucky for me, the Shopbop Friends & Family sale is happening, because who doesn't love a deal right? It's fall which means new items are always coming in; it's really my favorite.
A few more things I'm after that can excite my current wardrobe situation:
Happy shopping!
Tell me what you're buying, too (not that I need to add to my list or anything).