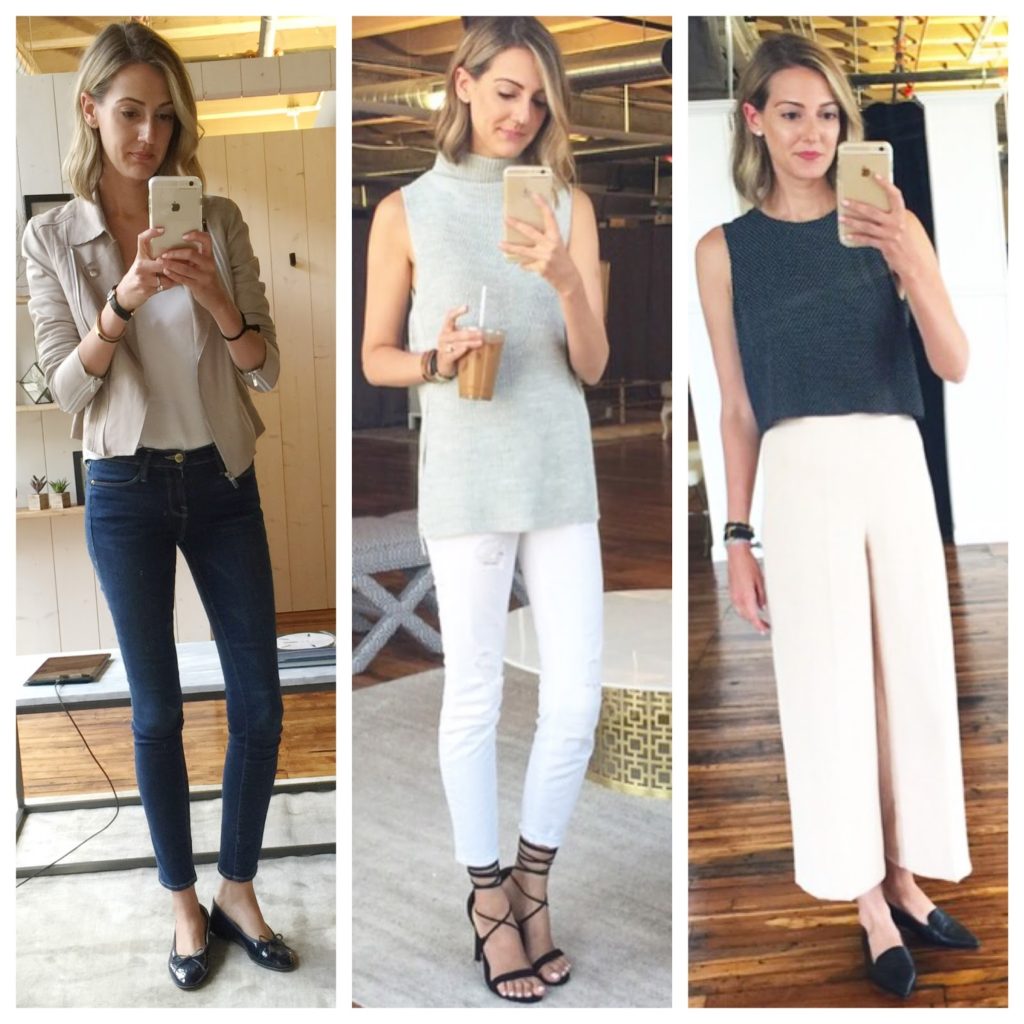 If you follow me on instagram, you know that I love a good work mirror selfie. I work at Trunk Club and it's our job to, you know, style people, so I do try to dress my best each and every day. You might also know that I've been at Trunk Club for four years now and that we're launching women's–it's all very exciting. I previously worked in the finance industry and joining Trunk Club, which was a small, virtually unknown start-up, was one of the crazier things I'd ever done; the reward definitely has outweighed the risk, though, and I'm pretty sure we're just getting started!
If you're curious to learn more about women's, please visit www.trunkclub.com/womens (or shoot me an email anna@trunkclub.com).
Outfit 1: Paige leather jacket, Frame denim, J Crew cami, Chanel flats
Outfit 2: TopShop sweater, Current/Elliott jeans, Steve Madden heels
Outfit 3: 1.state top, Zara culottes (similar), M Gemi flats
Have a great weekend!