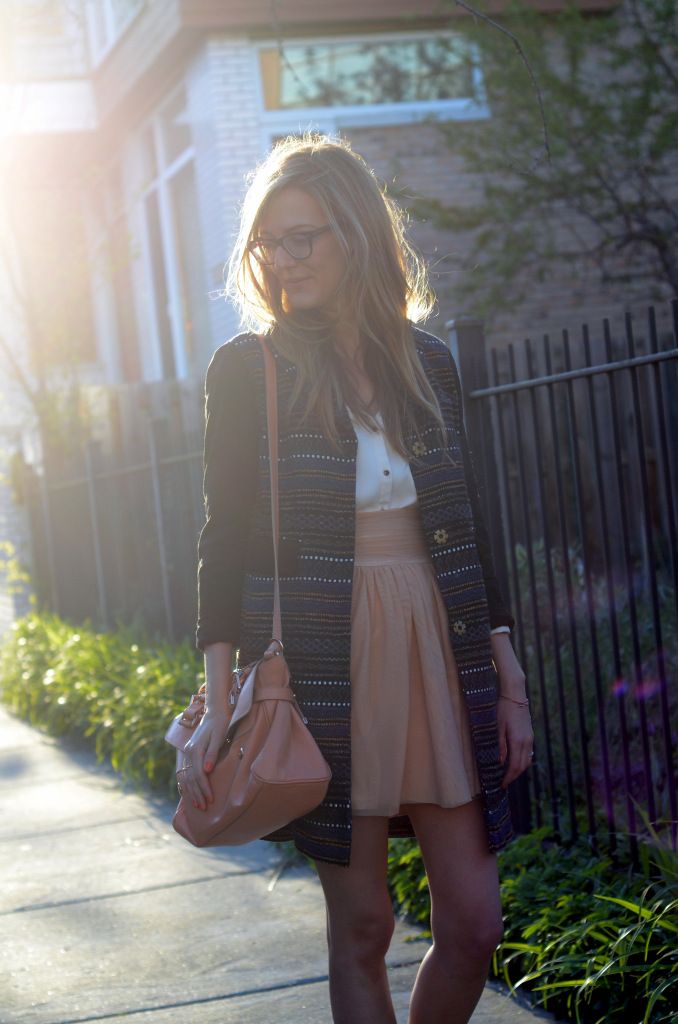 borrowed Gryphon coat, Zara shirt + shoes, Club Monaco skirt, Mulberry bag, Warby Parker 'Owen' glasses, Acanthus rings (c/o)
You have no idea how I excited I was for this gem of a coat to arrive as part of the Bib + Tuck Forward Fashion Project. I've been admiring it from afar on all my favorite bloggers (Alicia, Christine, + Jules); when I finally got to wear it myself, it was all that I expected and more. The downside of this awesome project? I'll be sad to see it go.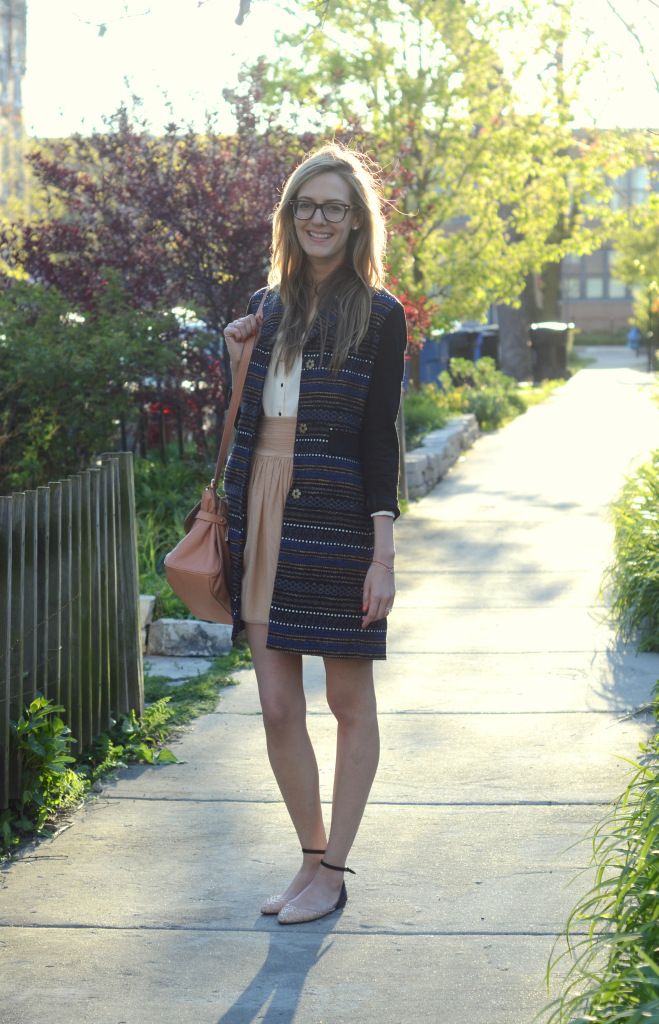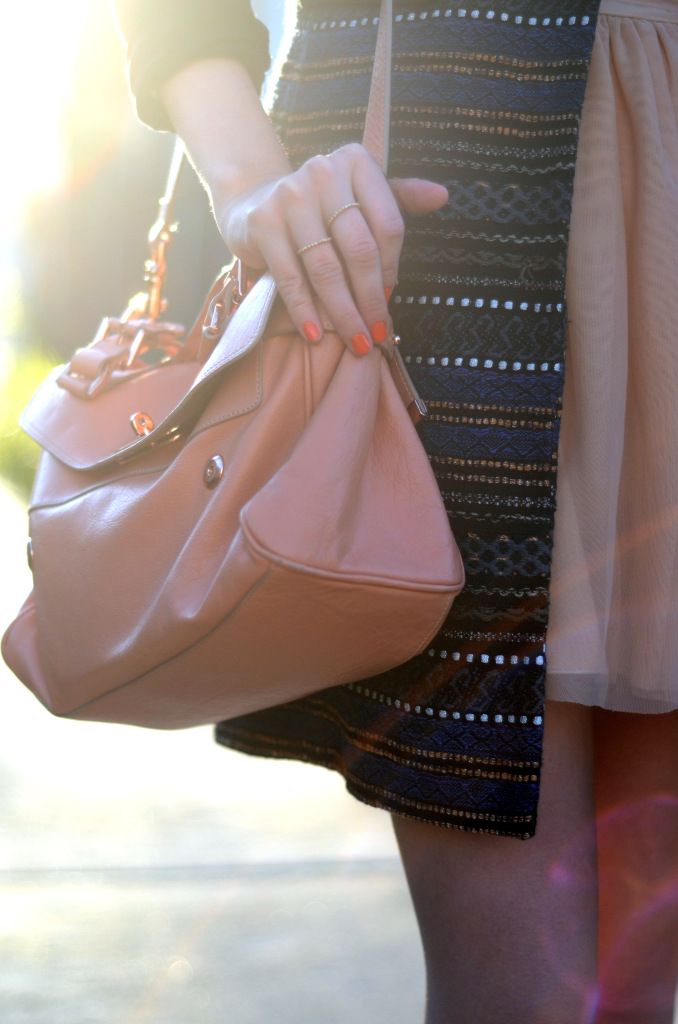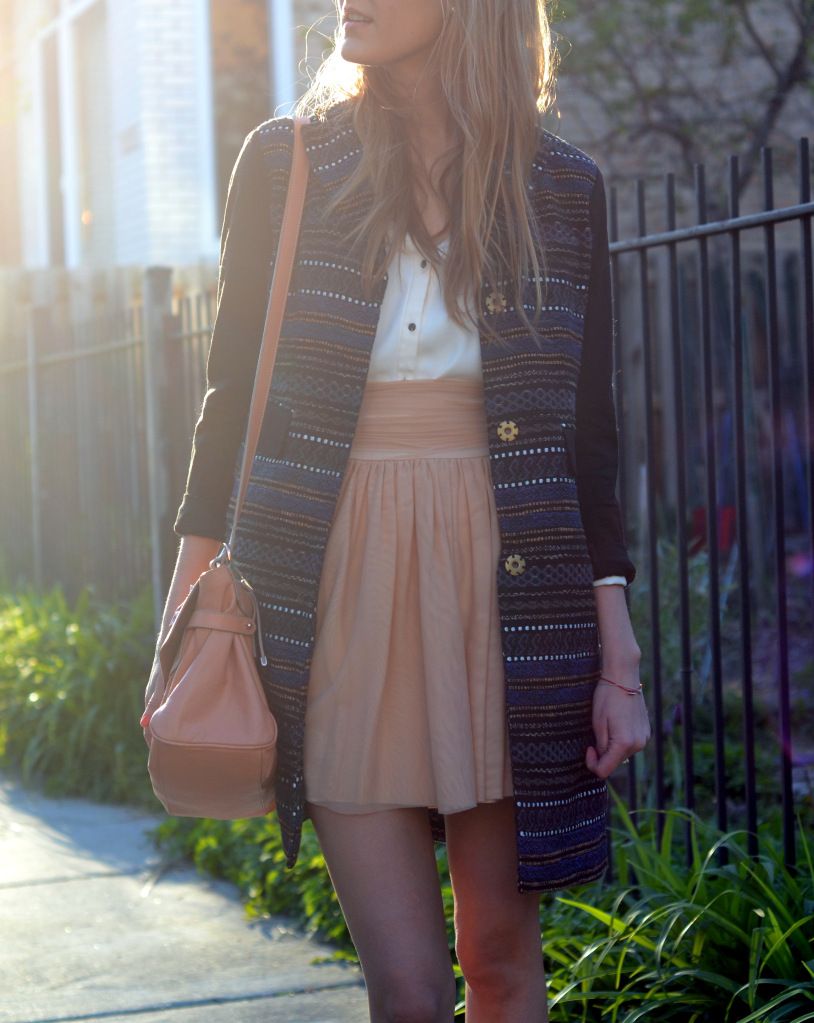 Have a great weekend and Easter!
PS And big thanks to Audrey to snapping these pics with her new camera! Head on over to her blog to read more about our night at Ruby Room, too.