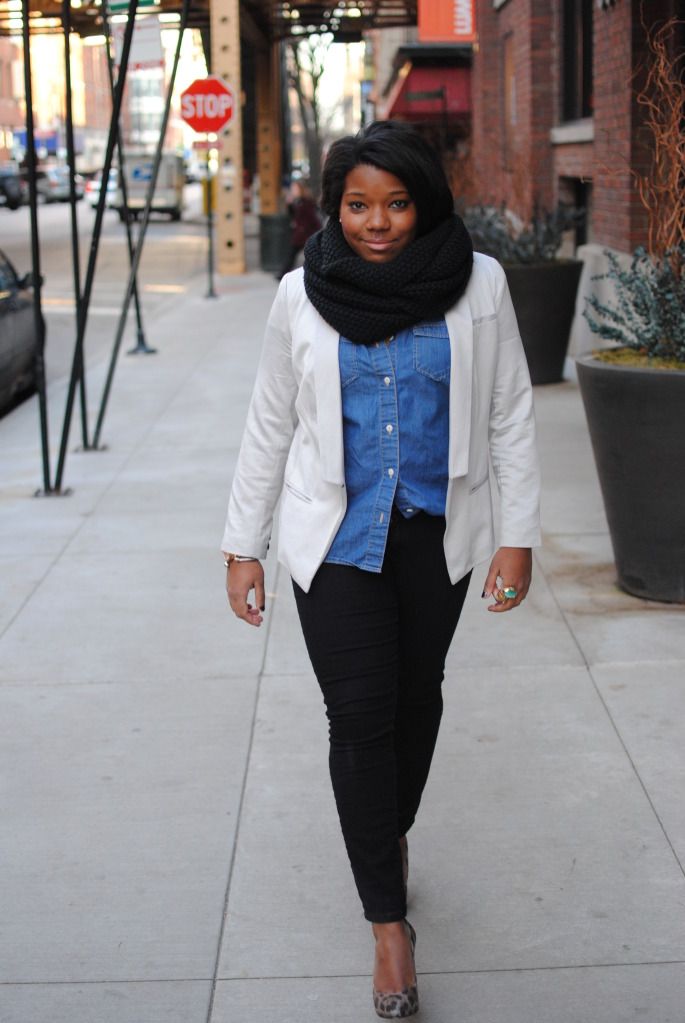 Gap shirt, blazer + scarf, Old Navy jeggings, Zara coat, YSL ring, D&G leopard shoes
Jan is my co-worker who I think has great style. Tailored with an edge is how I like to describe it. Every once in awhile I like to feature other people (..if they're eager/willing, of course) and this time, it's my Trunk Club desk-mate. Therefore, not only do you readers get to see someone else (who I think has style), but I also get to hone in on my amateur photography skills.
A little more about Jan: she went to school on the East Coast, hates cheese (lunch is hard for us as I am a lover of cheese), and most recently worked at Gap headquarters in San Francisco before moving here to Chicago.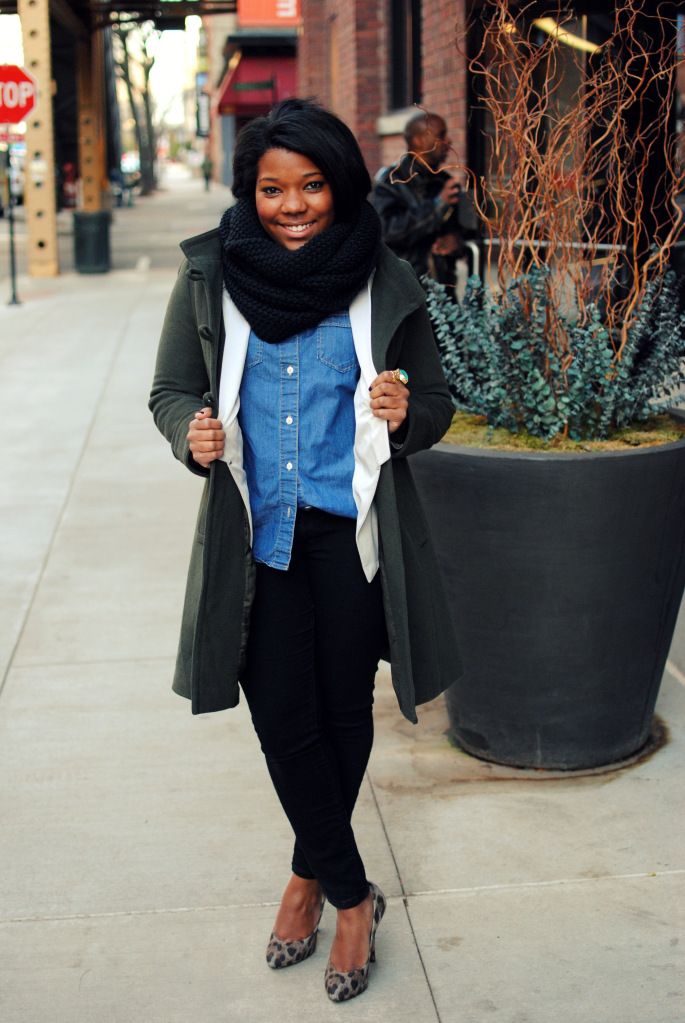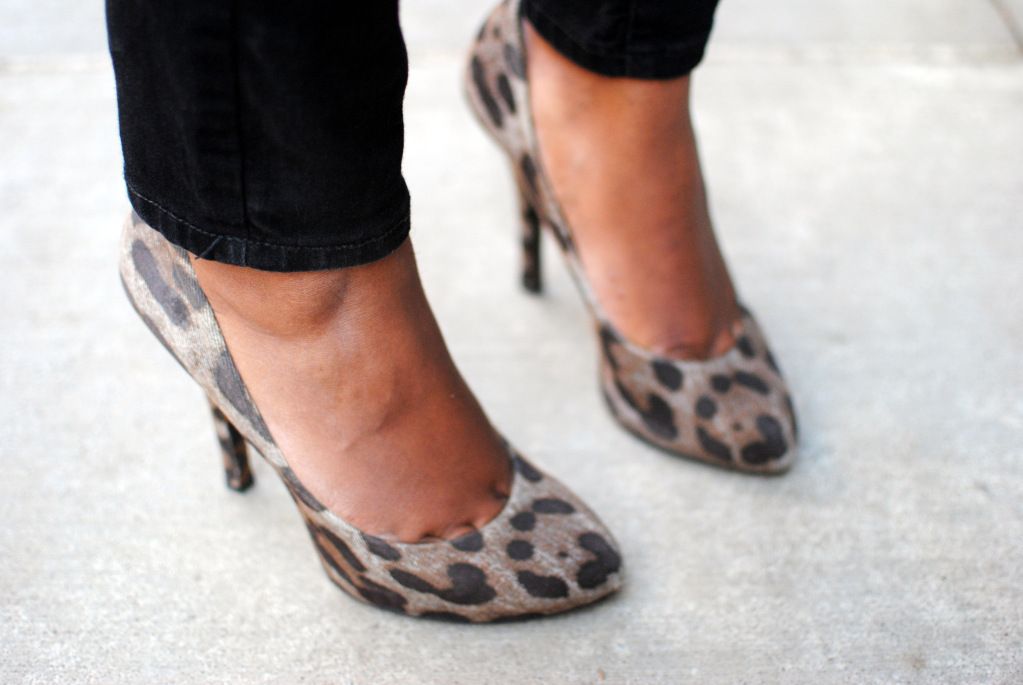 Happy weekend, everyone!