I can't thank you all enough for your kind and encouraging words regarding my recent career change. It's a big change but I'm ready and excited for a change of pace. I know I'll be working a lot of late nights and scrambling to get new clients (which, by the way, if you know of a guy in your life that may be interested or just want me to answer any questions–just email me!)
Anyway, I mentioned that the new job doesn't really have a dress code but I definitely won't be shaking my button-up and cardigan collection that I've acquired over the years. The skirt is shorter than I'm used to at work, but it's fun to be able to wear it all day. It'll take me awhile (or never) to stop my business casual tendencies; old habits die hard.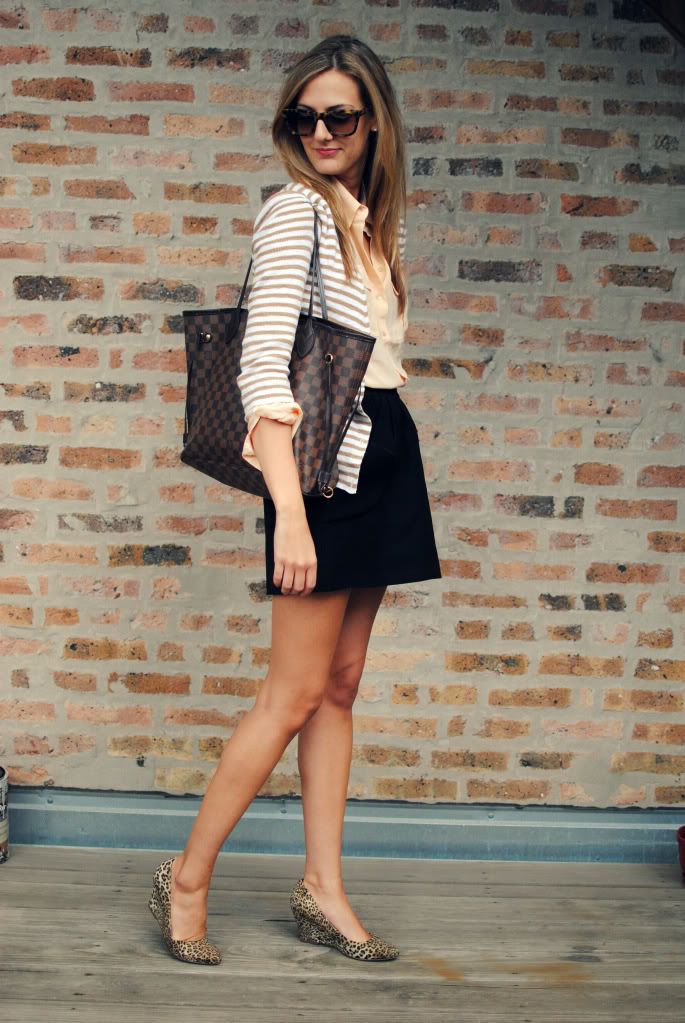 PS. Did you notice my sad, little basil plant in the first picture? It died while on my honeymoon…probably time to get rid of it, eh?