This Thursday, August 11, Audrey from A Lovely Escape (who I met during the BRafter5 event) and I are throwing a little blogger meetup at one of our favorite Chicago boutiques: Tangerine. From 5 – 7pm, the store will offer 30% off, so if you have time, please stop by and say hello!
Here are a few pics of Audrey and I trying on some outfits there last week. (I ended up wearing the above top and skirt separately to Friday and Saturday's Lollapalooza festival!)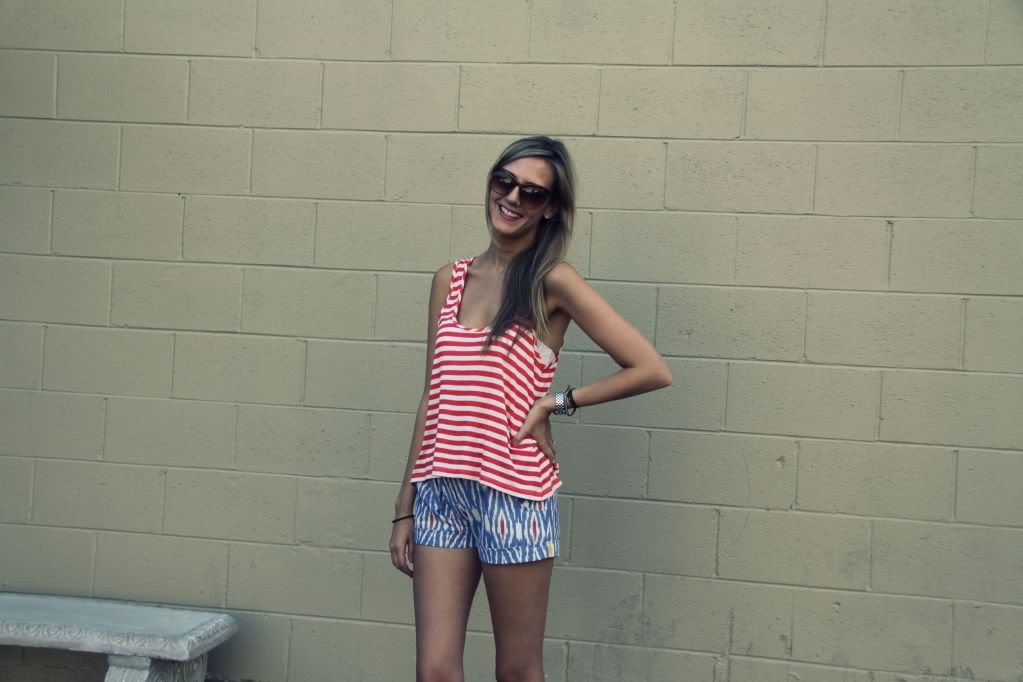 audrey + all photos by Tres Awesome and some clothes provided by Tangerine.
Please email/tweet me if you have any questions. Hope to see some friendly faces there this Thursday!
ALSO, thank you to all who participated in the Soc Chic event. I'm so pleased to announce that the winner is lucky #35 (ColleenKByrne@gmail.com); thanks to all who entered!