This past weekend, Eric and I headed home to Ohio to spend time with family for the long weekend and also to attend a "home reception" thrown by both my mom and new mother-in-law. Since we got married all the way in Mexico (more pictures on my photographer's site here), many people couldn't attend so we had a little gathering in my hometown. I deemed it appropriate to wear a little white dress to a wedding related event and felt equally patriotic when I wore it out that evening to the fireworks. I've had this dress for 2 or 3 years now and it's a nice staple to own–and I always pull it out in the summer.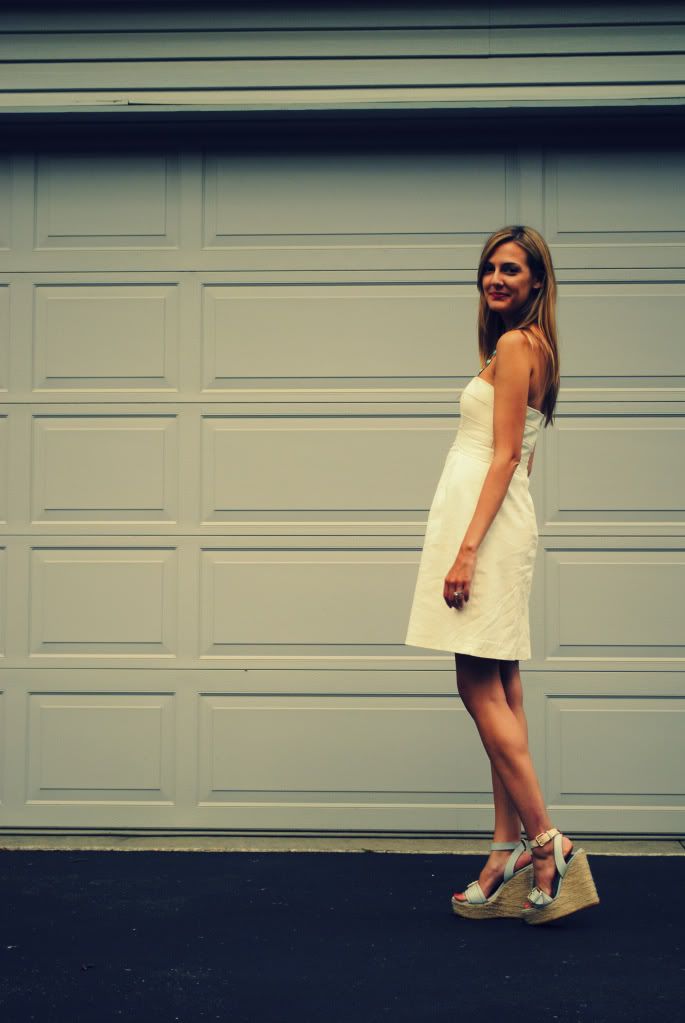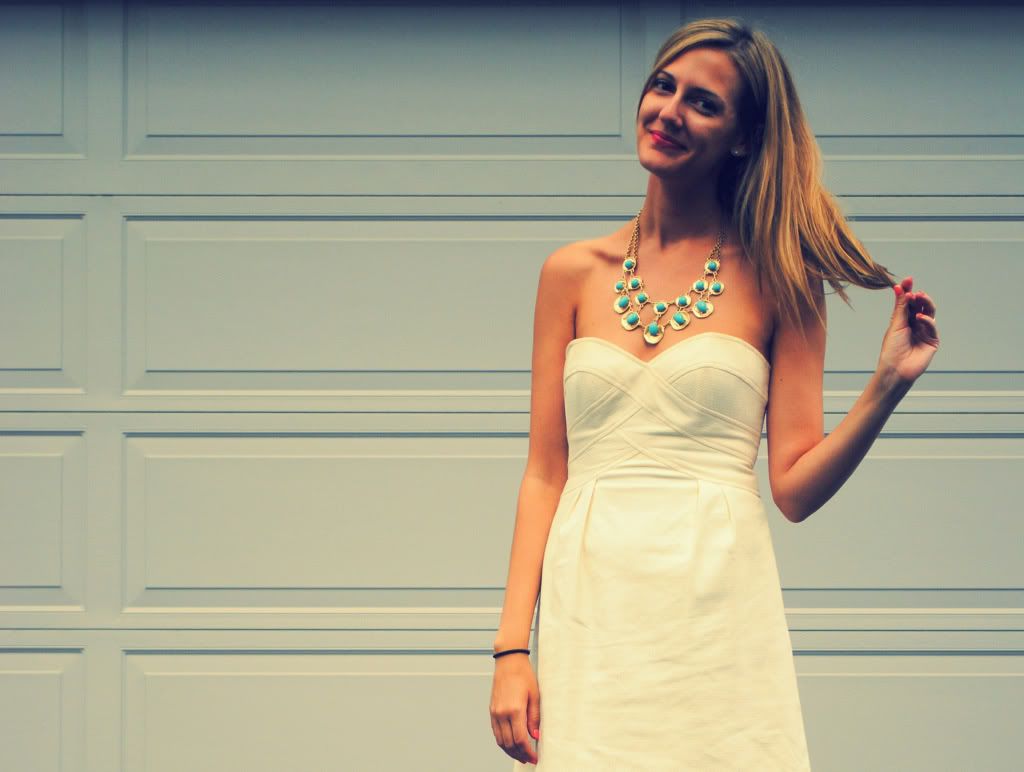 How was your weekend?
PS. Be sure to head over to Sprinkles in Springs where I'm Kara's Blogger of the Month!