I can't remember the last time I owned anything Hawaiian print. Oh wait, yes I can–I think I had a pair of Abercrombie or Old Navy board shorts in jr high. Suffice to say, it's been awhile since I've dabbled. I found this shirt/dress on Revolve last week and was inexplicably drawn to it. I don't really think it's my style but sometimes it's best not to question your taste. I'm glad I went with my gut; I've had it since Monday and I've already worn it twice (perhaps the heat is affecting my memory). On Tuesday, I tucked it into a pencil skirt for work and yesterday, I wore it in its true dress form to see Andrea again and to meet Lisa and Sandy.
Notice how wonderful the pictures are again? It's all Andrea.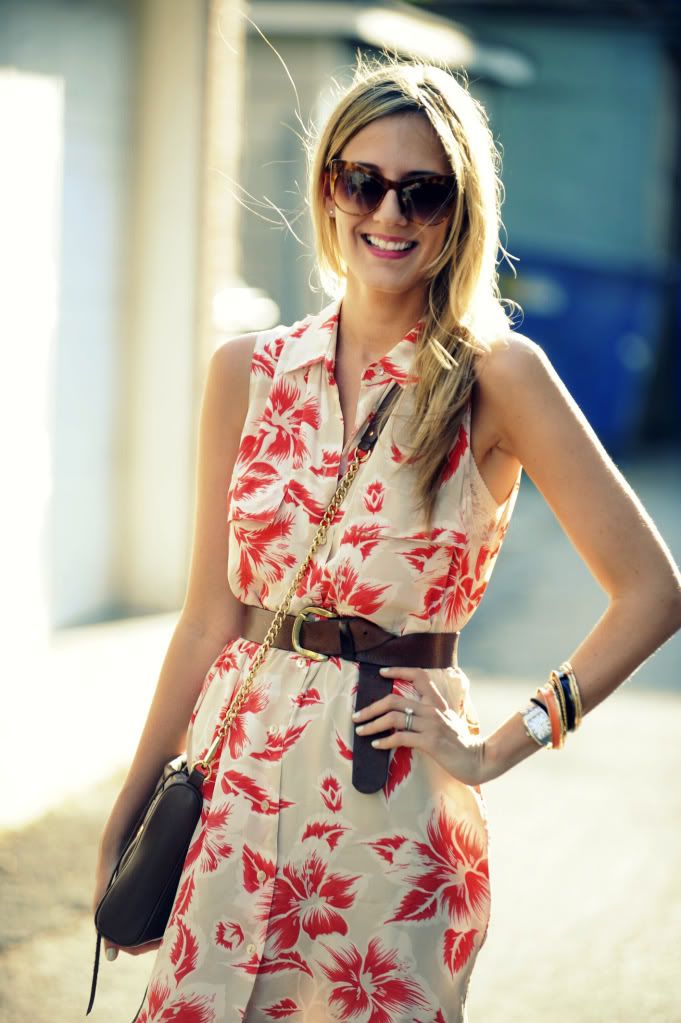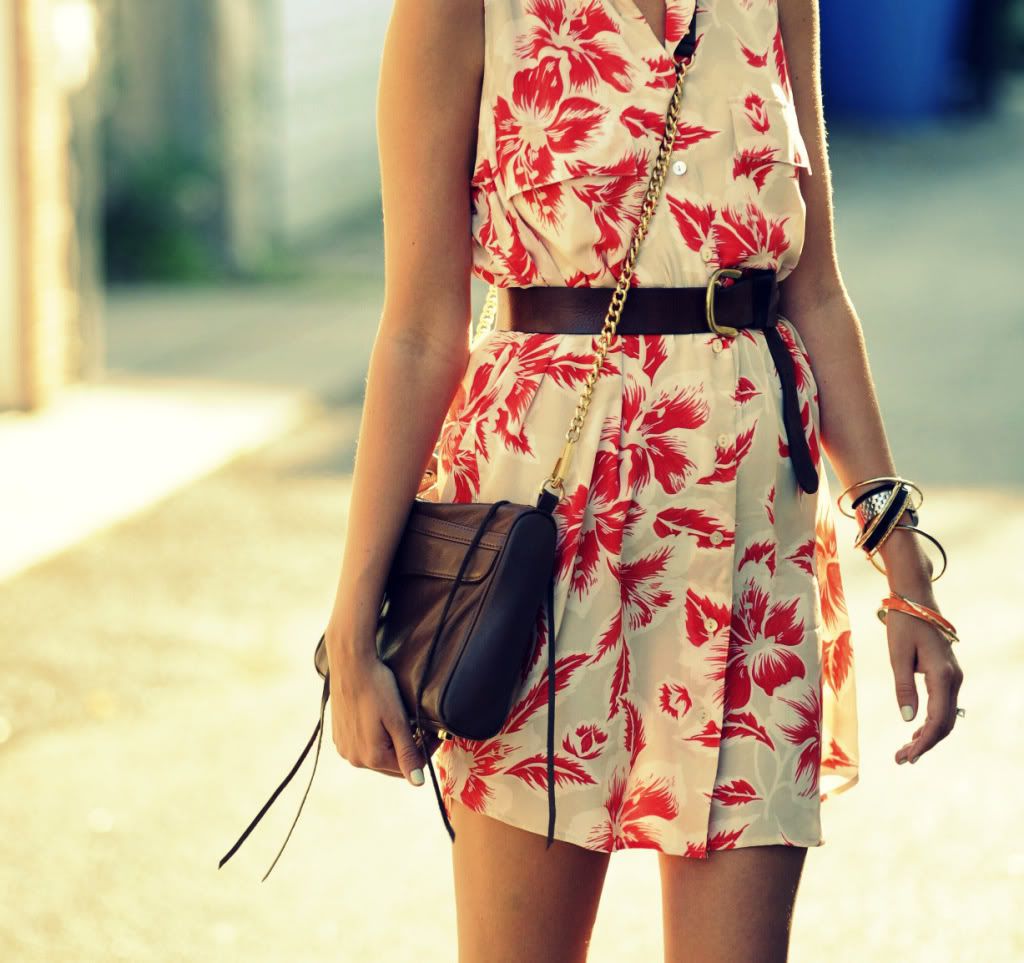 Extreme closeup! Really, I just wanted to show my new favorite shades.