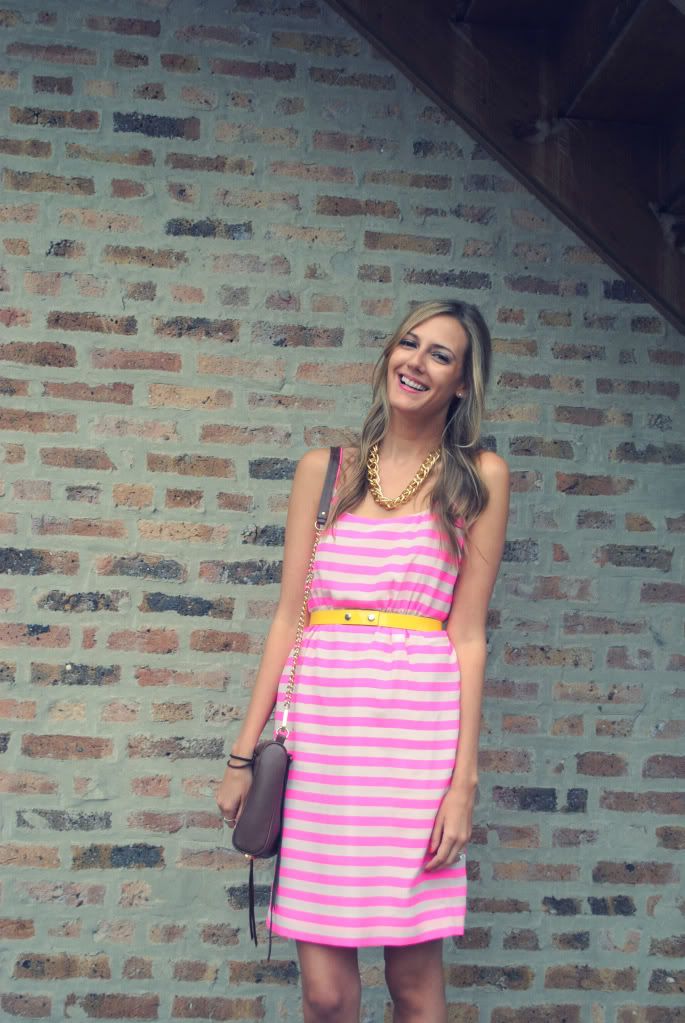 J Crew dress (via eBay), Corey Lynn Calter belt (from dress), unknown (old) necklace, Rebecca Minkoff purse, Lovely People wedges
On Saturday night, we went over to a friend's house for dinner and to meet their new baby girl. It was the quintessential summer evening—nice and balmy accompanied by activities like grilling out and shooting oysters. Plus, we got to meet their adorable baby. Nothing says "it's a girl!" like hot pink, right?
Unfortunately, that's about all I did this weekend. I spent some time rearranging the bedroom closet and am still not finished. When it comes to domestic activities, I move at a glacial pace. My goal for the summer is to paint and redecorate our bedroom; we'll see how that goes.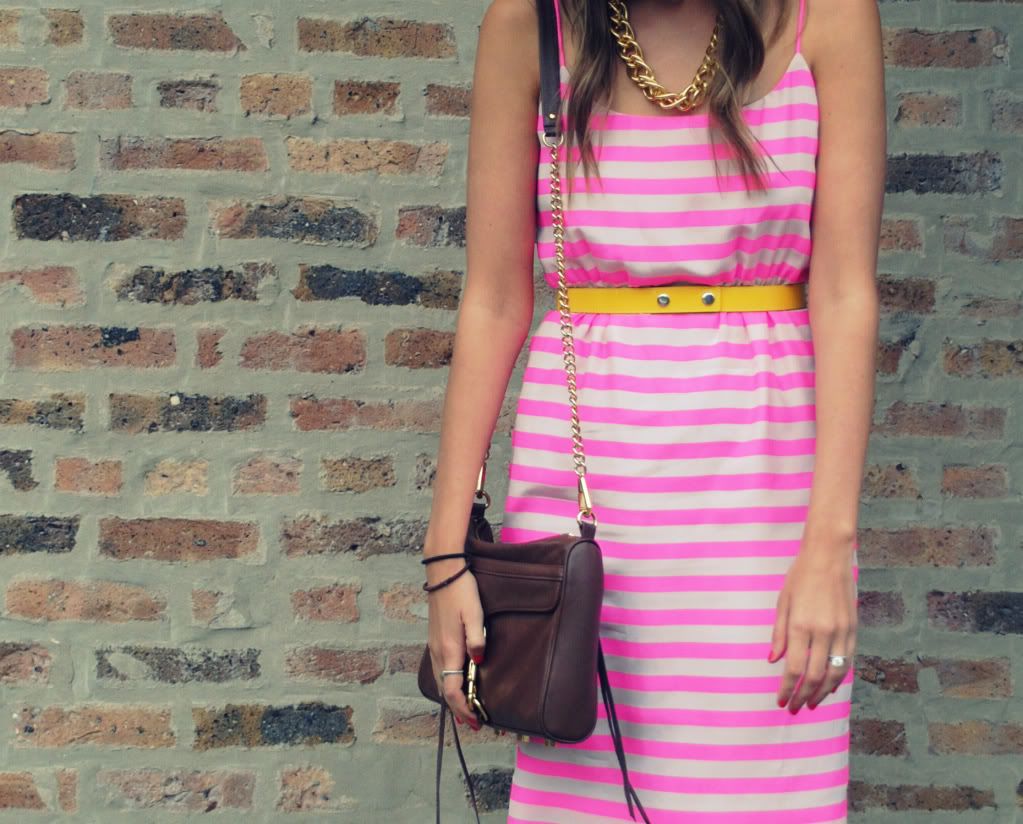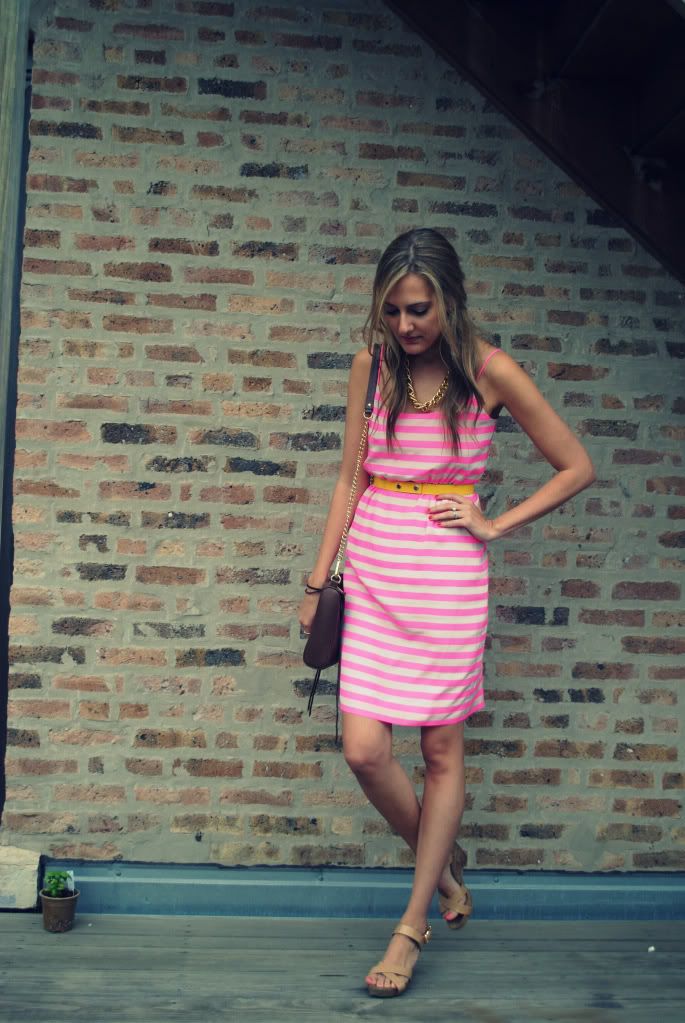 Enough about me–how was your weekend?