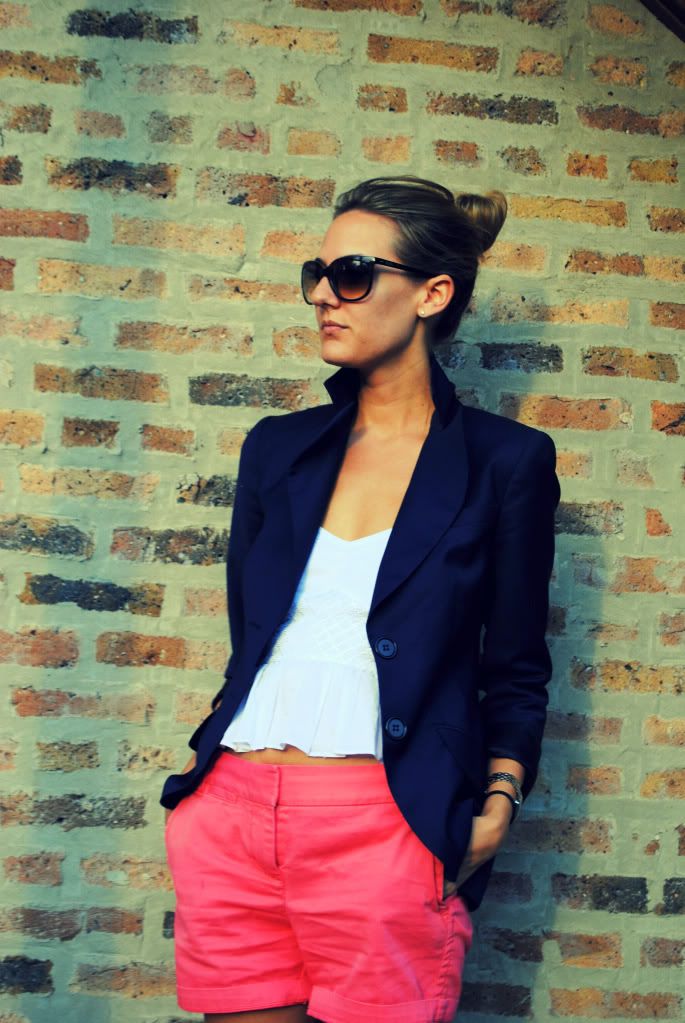 Trina Turk blazer, MinkPink top (c/o Tilly Boutique), J Crew shorts (thrifted), Dolce Vita loafers, RayBan sunglasses
This weekend, I spent about sixteen hours in the car. Between traveling to/from a beautiful wedding, to eating lunch with the in-laws, and getting ice cream with my nephews, Eric and I spent a healthy amount of our time in a compact, rental car. Due to an overnight work conference last Thursday to Friday, I had no idea what I even pre-packed for the weekend (besides the dress I packed for the wedding, of course). It was a surprise to see what I had packed in my apparent packing blackout and when I woke up Sunday morning in the hotel and saw these shorts and blazer (because I wore it Friday to my meeting) in my suitcase, I just threw them on; I was out in the door in five minutes. Thank God for large sunglasses; they can make the most disheveled (i.e. me) look inconspicuous.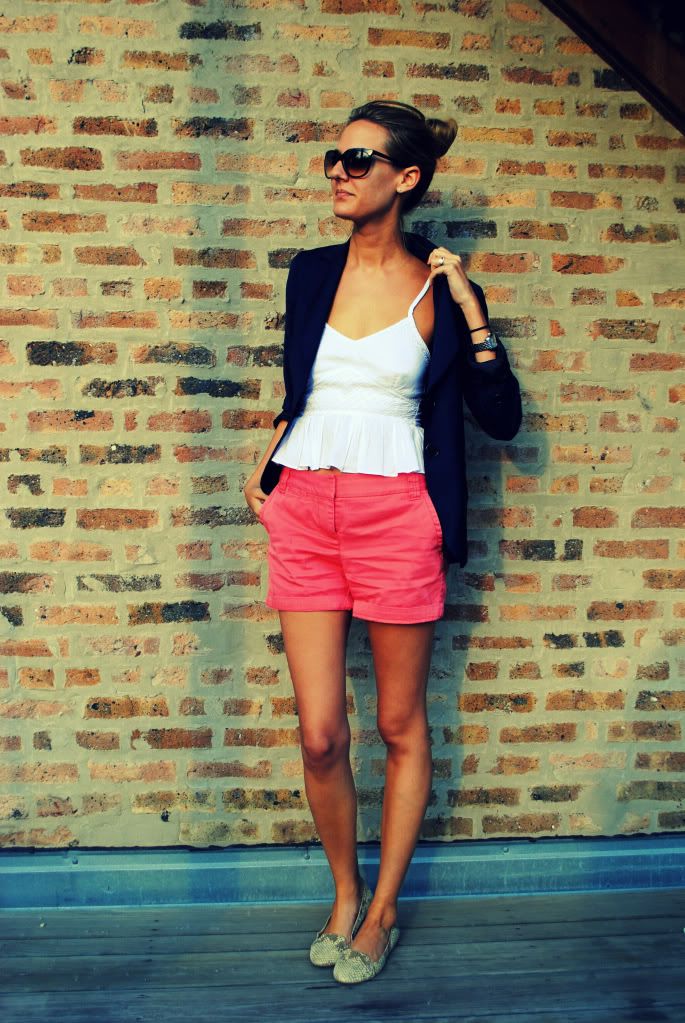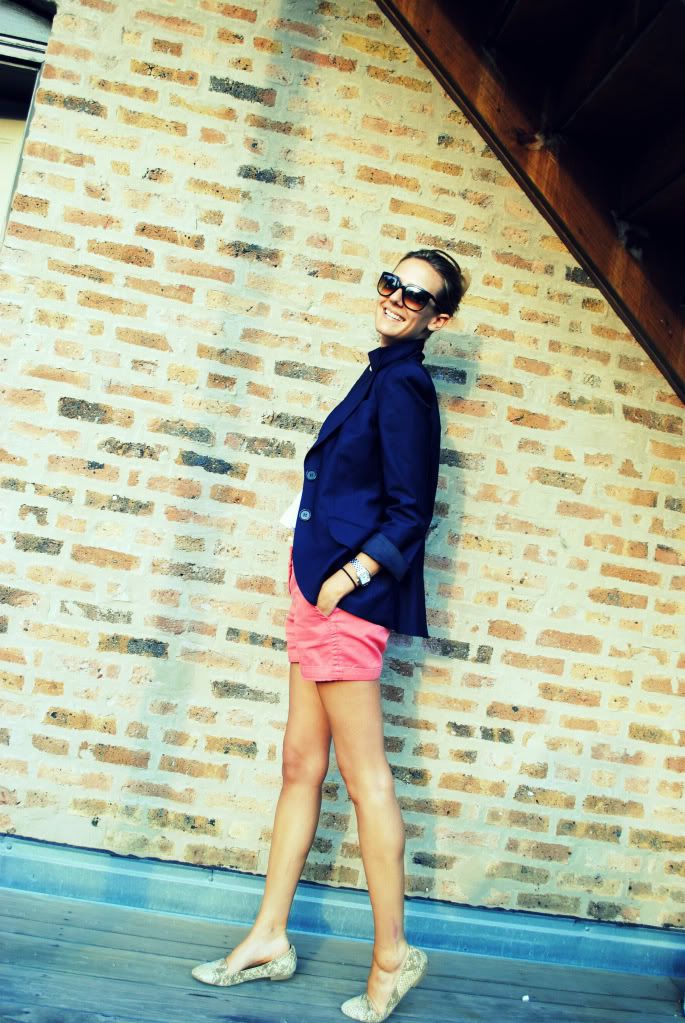 How was your weekend?