Joie top (via Gilt), J Crew skirt + belt, LV bag, Kate Spade heels, unknown earrings (gift from friend)
During the muggy summertime, there are only a few provisions that will suffice for a commute to work: skirts, loose tops and your hair in the up position. Anything more restricting and you're asking for trouble–or sweat where you don't want it. It's times like this that I love being a girl in the workplace. Sometimes I look over at my male counterparts in dark pants and long sleeves step off the train looking like they just competed in a swim meet. When I arrive to work, I want to be dressed to mill…about the office, that is.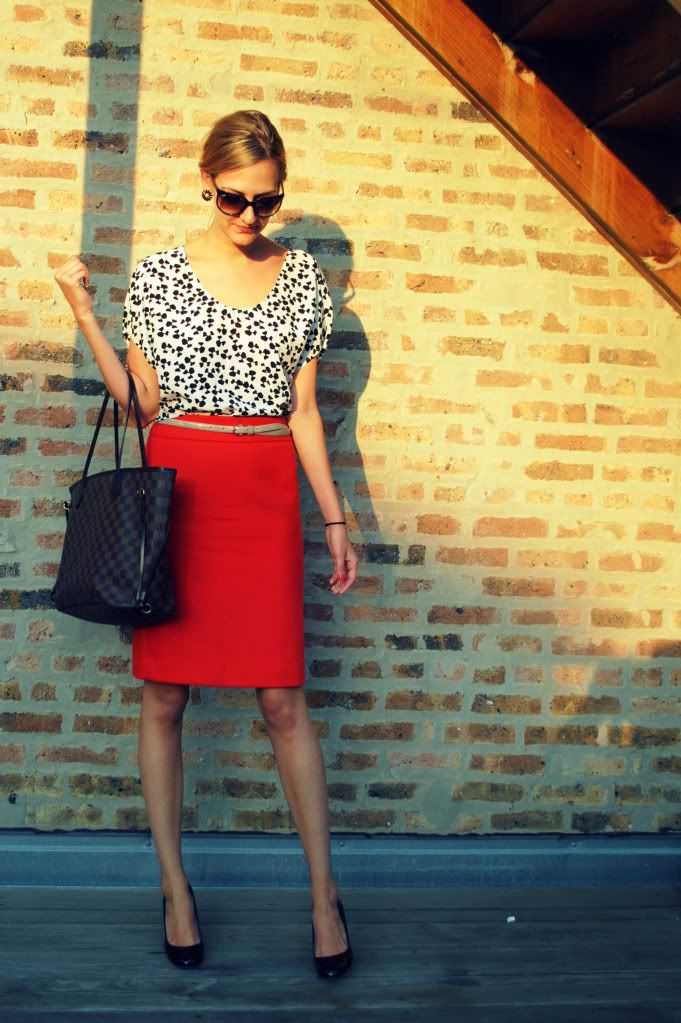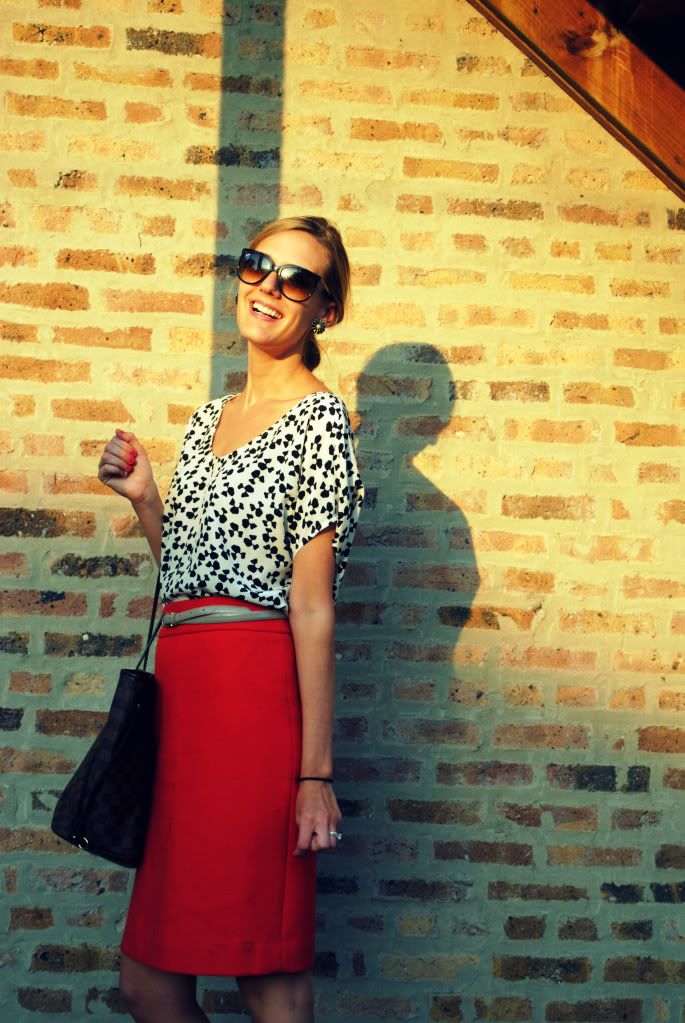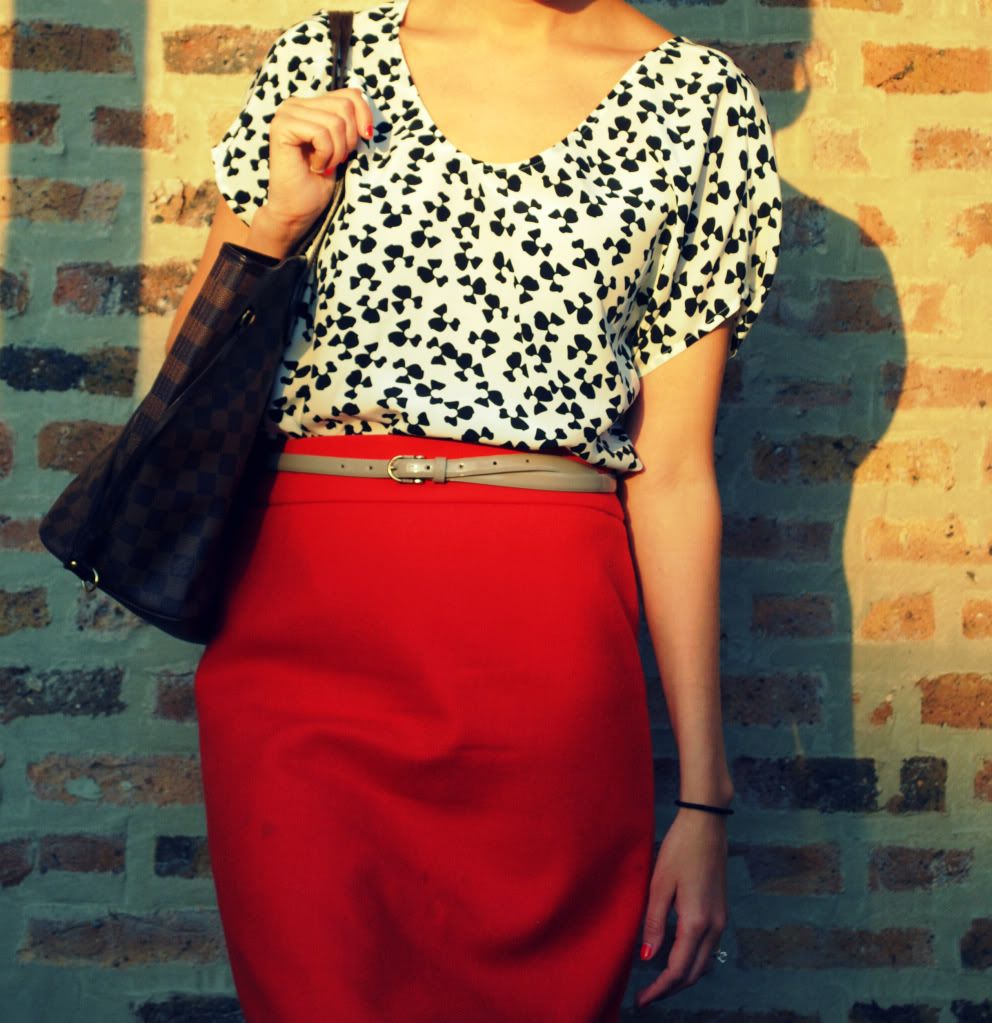 On another note, are you bored of my brick backdrop? Me too. I want to start venturing out beyond my apartment deck.