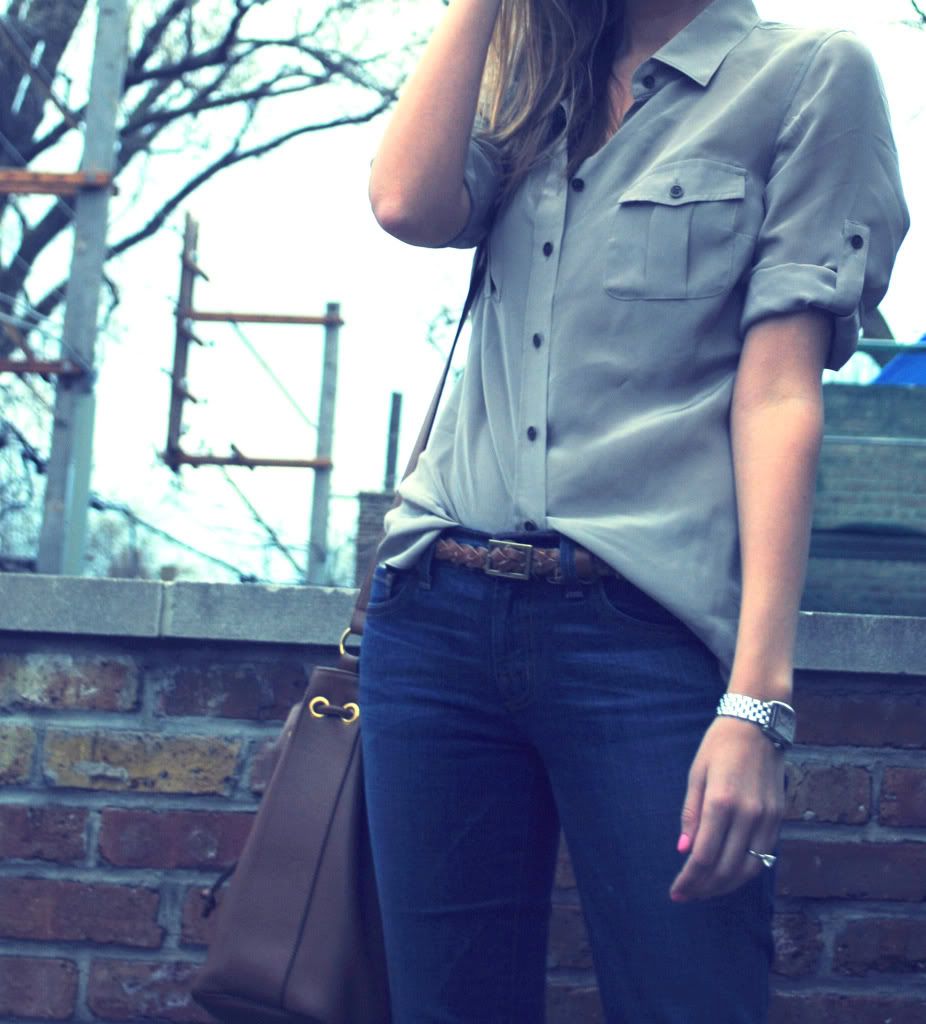 J Brand jeans, J Crew Outlet shirt + necklace, Chloe bag, Lovely People wedges
I never used to like oxford-style shirts. I always thought I looked like a pre-pubescent boy in them, which is probably due to the fact that I had to wear them every day in high school (where I wore no makeup and my my hair in a ponytail everyday–the advantage of an all-girls school; don't worry, I gussied up on weekends). Once I started donning oxford shirts for my first job out of college, I got more comfortable wearing them; fast forward nearly four years and I can't seem to take them off.
I snatched this silky, utility-esque oxford up at the J Crew outlet a few weeks ago. So far, I've worn it to work, the movies, and to my parents house, among other places. I suppose the real question is: where haven't I worn this shirt?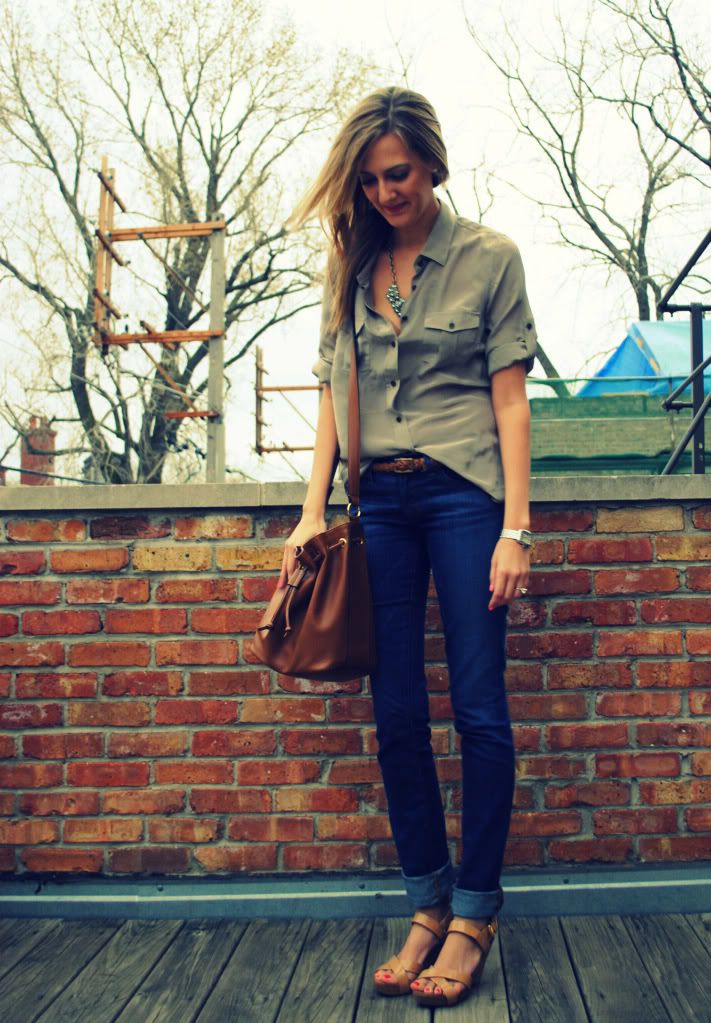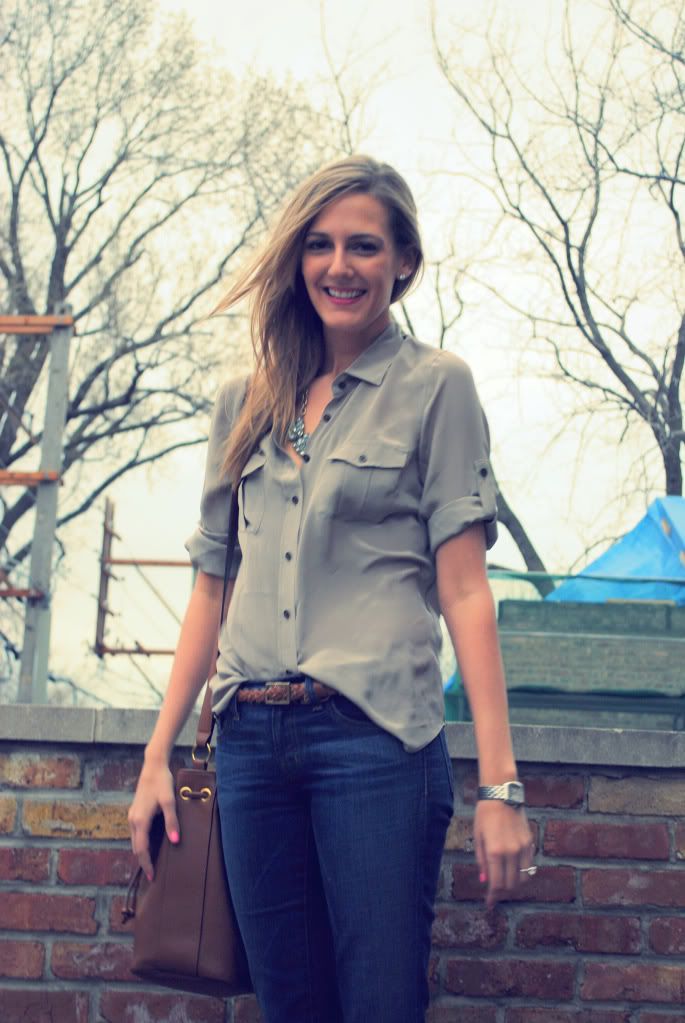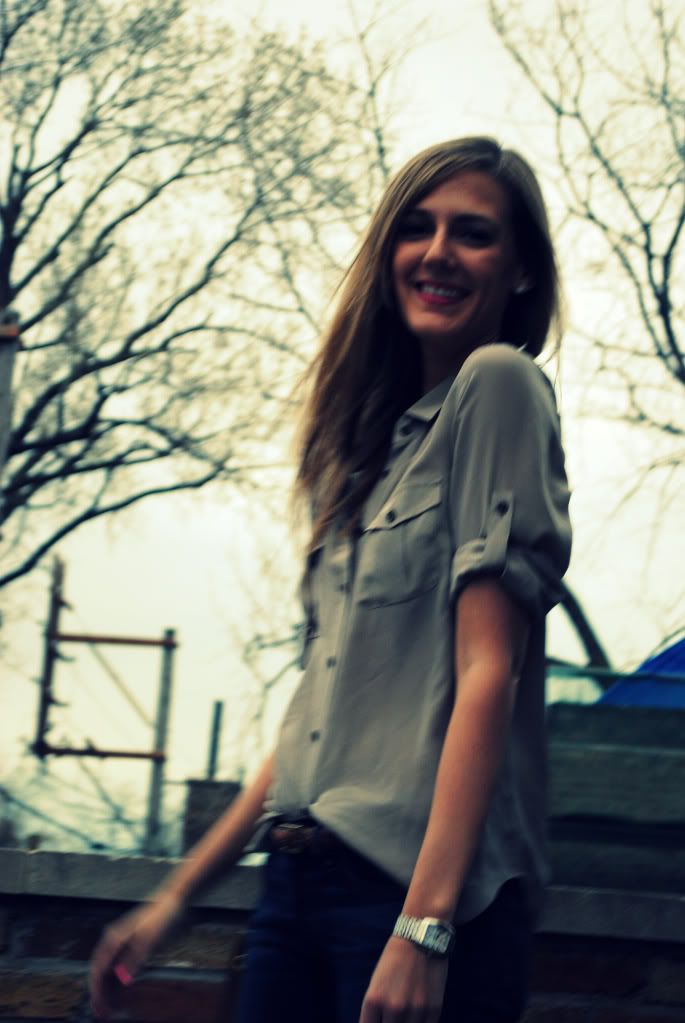 Also, if you're in the Chicagoland area this Thursday (5/19), please be sure to stop by Banana Republic After 5 event on Michigan avenue from 5-7PM for some discount shopping and the chance to win a trip to LA. All are welcome to attend, so if you're around, I'd love to meet you!