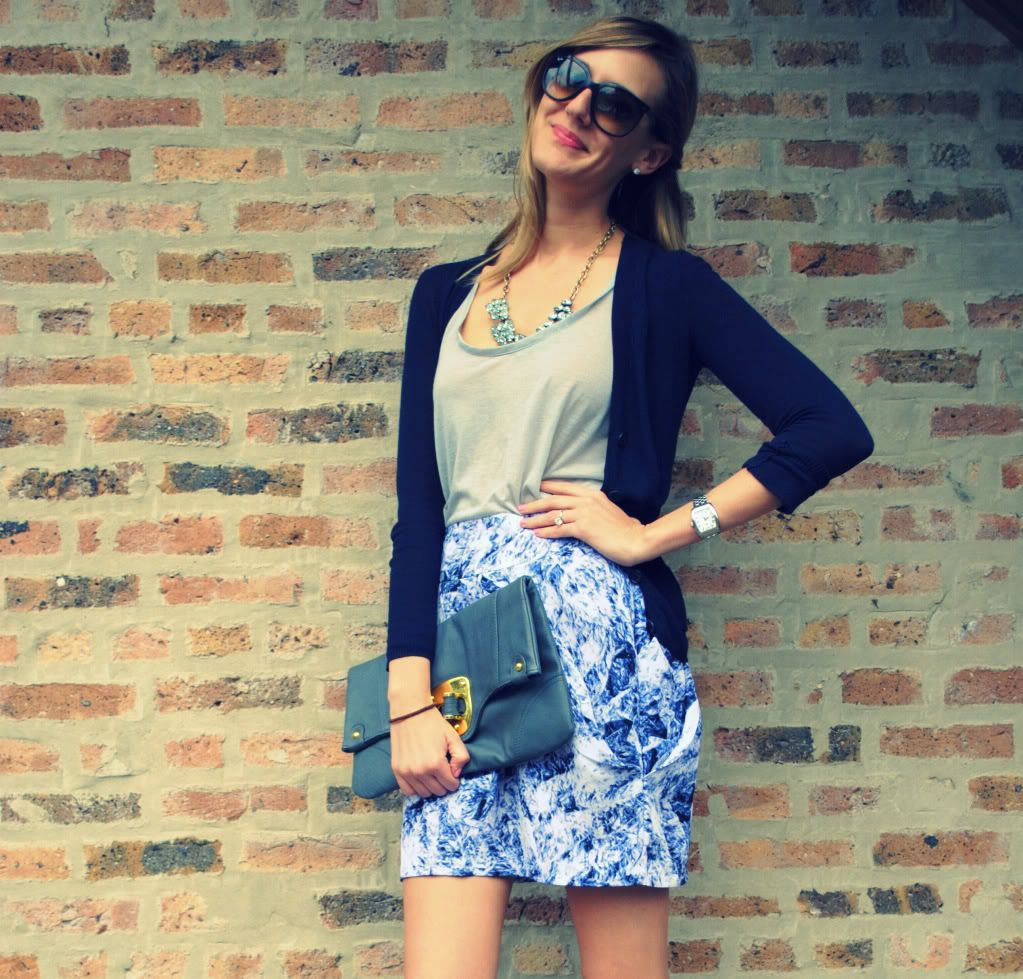 H&M tank, J Crew cardigan + wellies + necklace (outlet), Mink Pink skirt (c/o Tilly Boutique), clutch – gift from friend, Ray Ban sunnies
April showers seemed to have only brought even more showers to the Chicago area. On Derby Day, it was chilly and wet. I opted to stay in during the day parties to work on some last minute wedding details but emerged in the early evening to meet some friends. Determined to dress like it's spring, I wore my rain boots with a skirt. I've had these boots for what seems like forever and while they've done me well, they're actually starting to leak so it may be time to spring for the Hunter Boots. It may be an investment seeing as it's rained about 90% of the time the past month.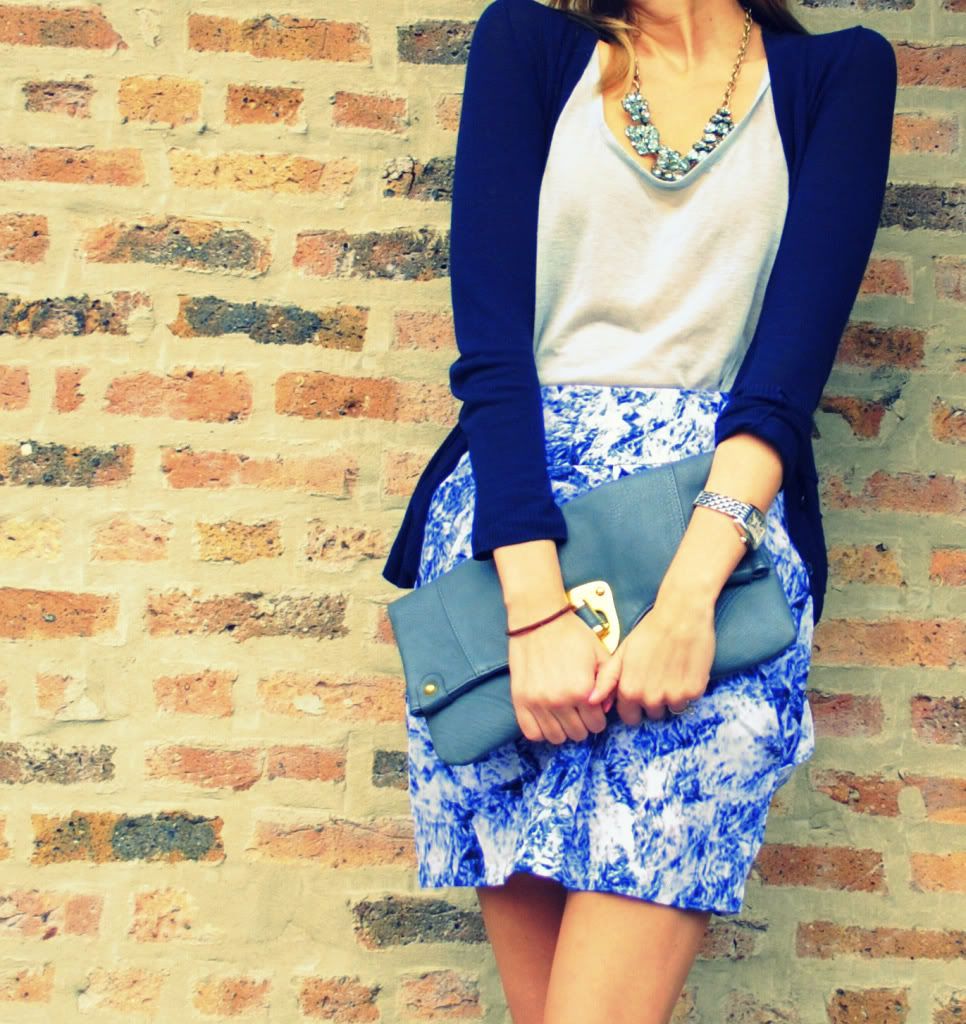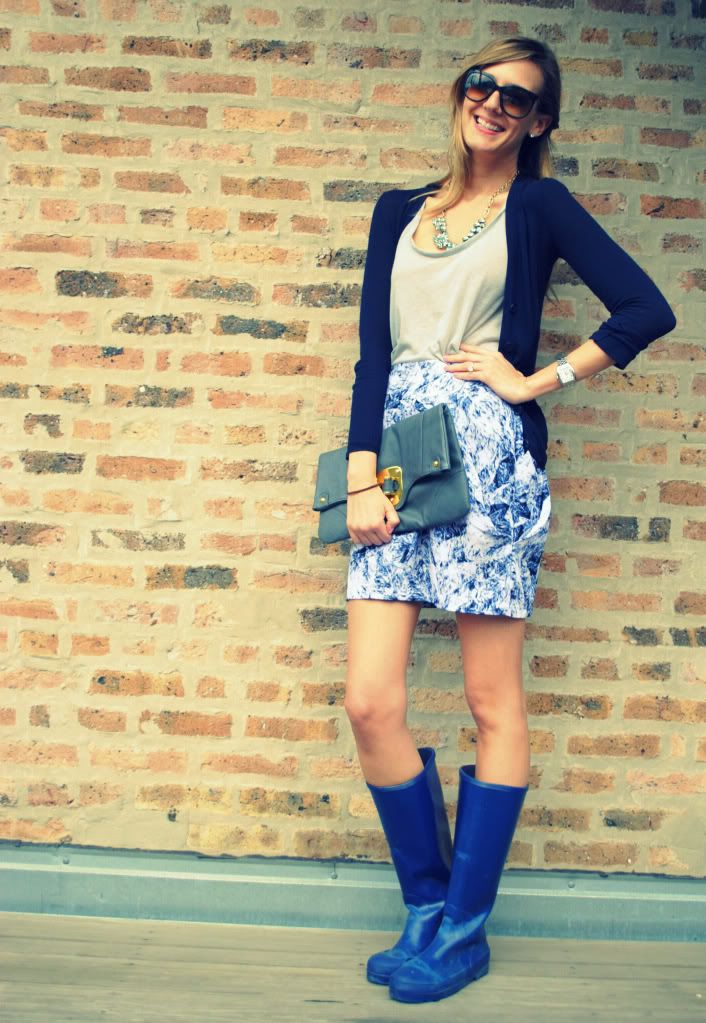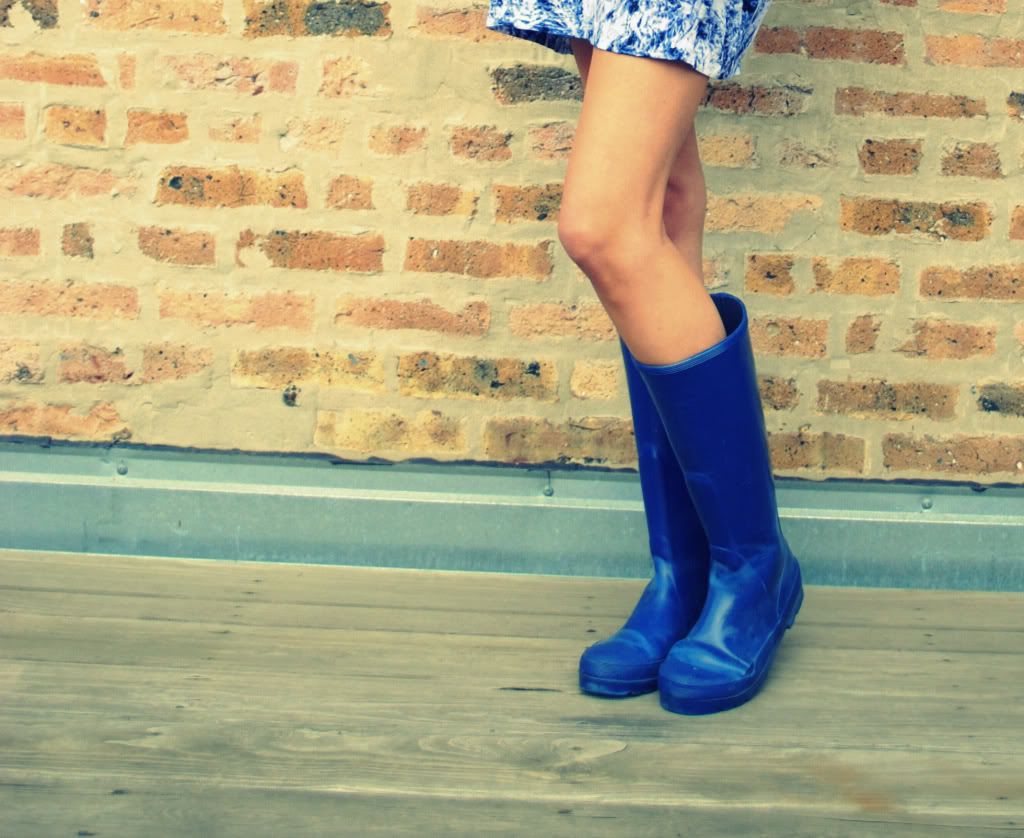 How was your weekend?