Hi Everyone,

It's Carrie from This Free Bird and I'm happy to be guest posting today for Anna while she and Eric are in Mexico celebrating their wedding. I started following Anna's blog about a year ago when each of us had less than 50 followers, so it's been a lot of fun getting to know her as her blog has grown. Last fall Anna and I got the chance to meet face to face when she in LA visiting her brother and sis-in-law. Because I live outside the city and was going out later that night my bf came along and the three of us grabbed lunch and cocktails. What could have been super awkward for all of us – her having to meet two new people rather than just one, me having the bf in tow like a whack-a-doodle, and him feeling like a 3rd wheel in girl land – turned out to be a conversation and laugh-filled afternoon. Whew! It has been great to watch her ring Anna pull all the pieces of their special day together and I'm looking forward to seeing pictures of how everything turned out including, of course, the dress!
Rather than going with a traditional fashion post, I called on the "The Chef" (my bf) to help me come up with a signature cocktail for all of us not in Mexico (21+) to enjoy in raising a toast to Anna and Eric as they start their married life together. Grab your glasses, liquors and ingredients and let's get muddling/shaking and clinking.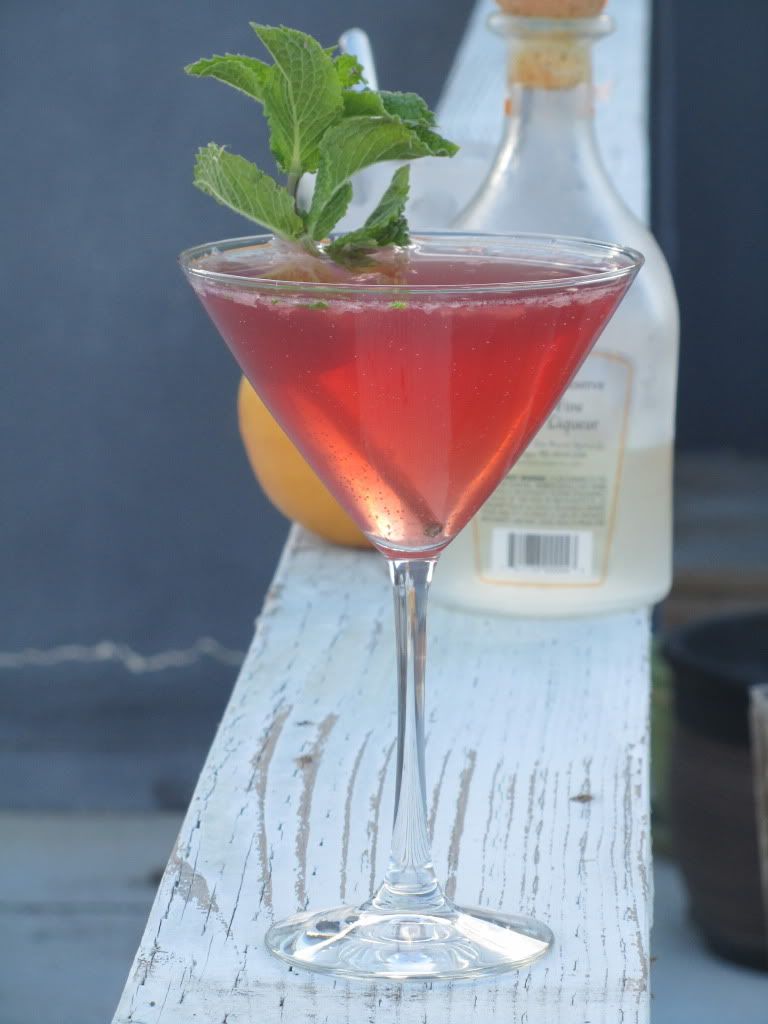 The Anjerita
A Signature Cocktail for Anna and Eric

Ingredients for one serving
1oz Silver Tequila (Don Julio is my fave, but Patron or Jose Cuervo work too)
1/2oz Patron Citron
1 Grapefruit wedge removed from skin
Squeeze of Lime
A pinch of Sugar
A sprig of Mint
A splash of Pom Juice
Club Soda to cover
Directions
1. Place grapefruit wedge, lime juice, sugar, and mint in a glass or cocktail shaker. Muddle it with the back of a spoon.
2. Add all remaining ingredients except Club Soda and cover with ice.
3. Stir or shake until chilled.
4. Strain liquid into a martini glass.
5. Top with Club Soda.
6. Garnish with a sprig of mint.
7. Enjoy 🙂
Anna and Eric – the Chef and I hope your wedding is everything you ever imagined it to be and more. Here's wishing you many happy years together. Congratulations!
Everyone else – bottoms up!