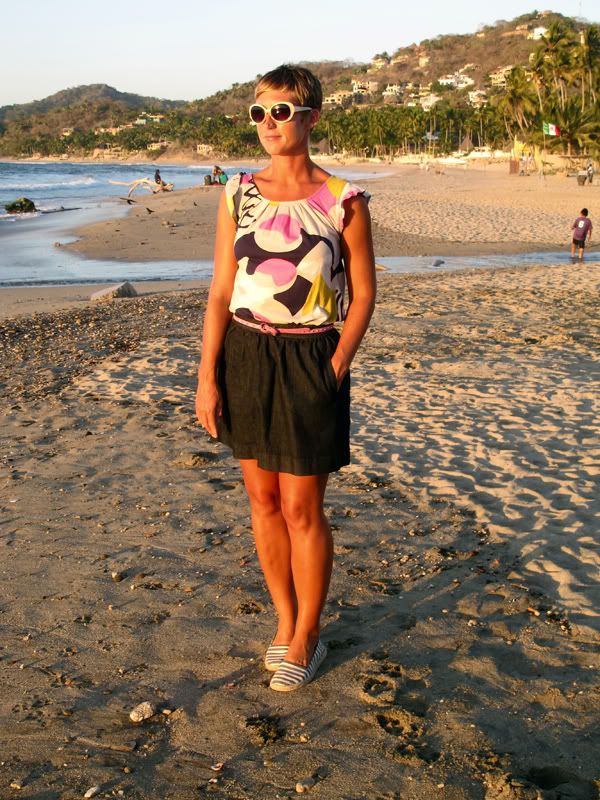 Top: French Connection, Skirt + Belt: J Crew, Shoes: Mossimo Supply Co (Target), Sunglasses: F21
Hey there! I'm Santina from Style by Santina. It's a bit ironic that I find myself guest blogging for Anna as I've been living in the very same small Mexican beach town where she's getting married. Funny, right?
When it's really hot (and believe me, it's really hot) I tend to pass on accessories and instead reach for clothing that's interesting enough to stand alone without a gaggle of necklaces or an armful of bracelets. The pleating on the neckline, flutter sleeves and bold print of this shirt made me feel put together while still keeping cool. To play up the feminine vibe, I added an a-line denim skirt and a skinny, pink belt and then finished the look with striped espadrilles and, of course, sunglasses.
Do you adopt a similar look when temperatures rise?