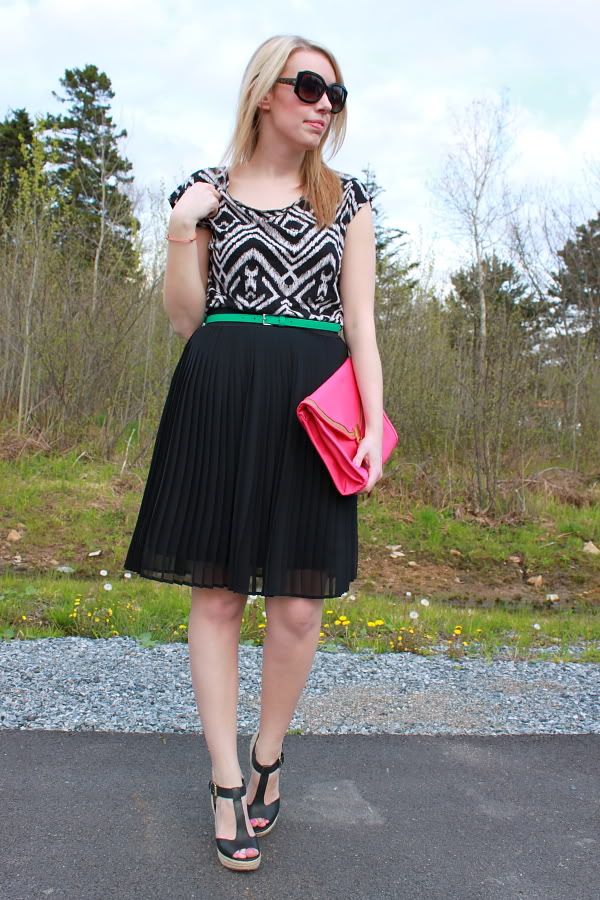 Top: H&M, Skirt: Lulu*s, Belt: Old Navy, Wedges: Steve Madden, Clutch: Asos, Sunglasses: Nine West
While it certainly can't compare to the hot Mexican sun Anna is currently frolicking under, we had our first day of really warm weather and it made me sooo excited for summer to arrive fully! A glorious 21 degrees (about 70 F) and my pale limbs were very happy to feel the sun's warmth at long last!
Thanks so much for stopping by to read my post & a huge thank you and congratulations to Anna!! So happy for you doll!