A huge thank you to Banana Republic for allowing me to participate in the Banana Republic After 5 event! I had so much fun mingling with shoppers and other Chicago bloggers while checking out the new summer line. I loved helping ladies pick out new wedges or summertime appropriate work attire (business casual is my specialty). All in all, it was a great experience and it was great to have Audrey from A Lovely Escape with me. Here's a photo recap of the event: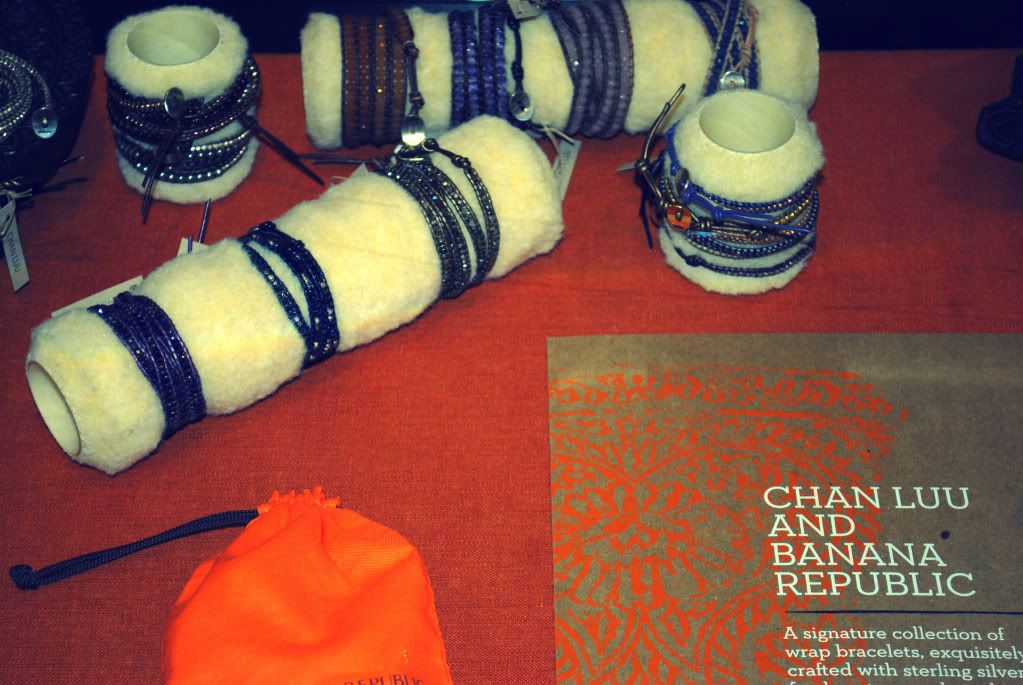 Chan Luu + Banana Republic bracelets
helping to pick an outfit
Also, I will be absent until after Memorial Day as I'm getting married a week from today! It seems like just yesterday that Eric proposed and now the big day is nearly here. I have some great guest bloggers lined up to entertain you while I'm gone–I know you'll love them.
Adiós!