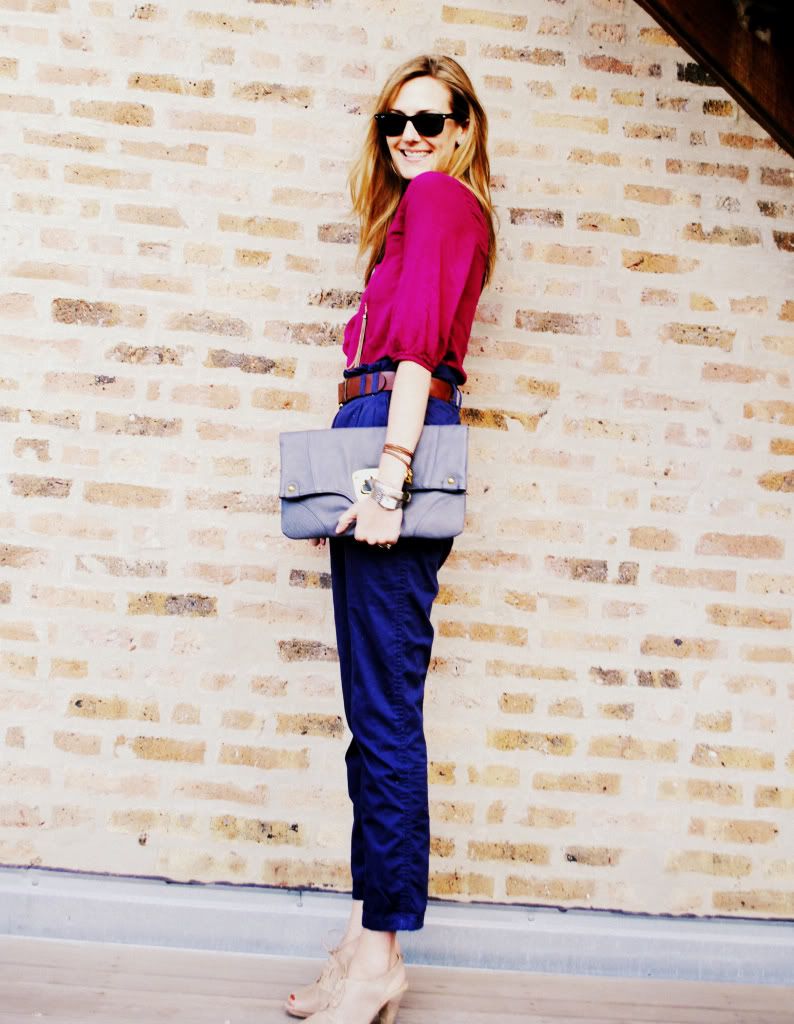 Andre J top (same brand as these shorts), H&M pants + belt, UO necklace, J Crew shoes, Ray Ban wayfarers, clutch – gift from friend
Everyone is loving the color-blocking trend this season–even this girl. I wore this outfit out one weekend night and while I like it, looking back I realize that it's a bit jester-esque (seriously, google image "jester" and tell me if you don't laugh). Regardless, I especially love these pants and have been wearing them nonstop–especially to work. They're the perfect high-waist and they must be good because Eric looks at them with a bit of confusion ('why are they up so high?' he asks).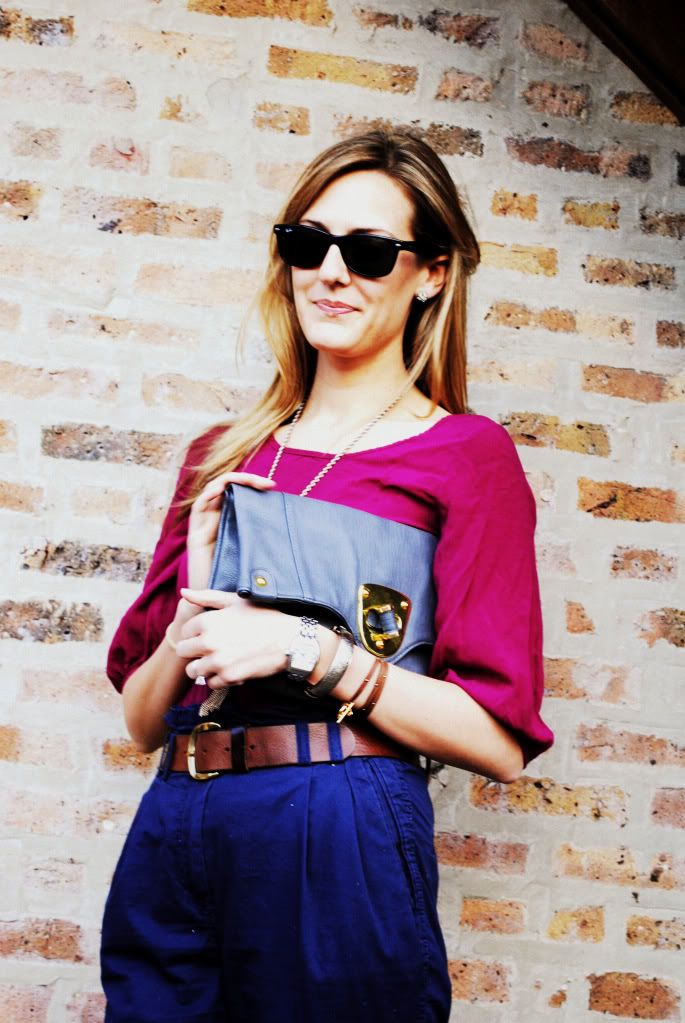 I'll definitely be trying the color-blocking trend again–just perhaps with different pieces. How about you?