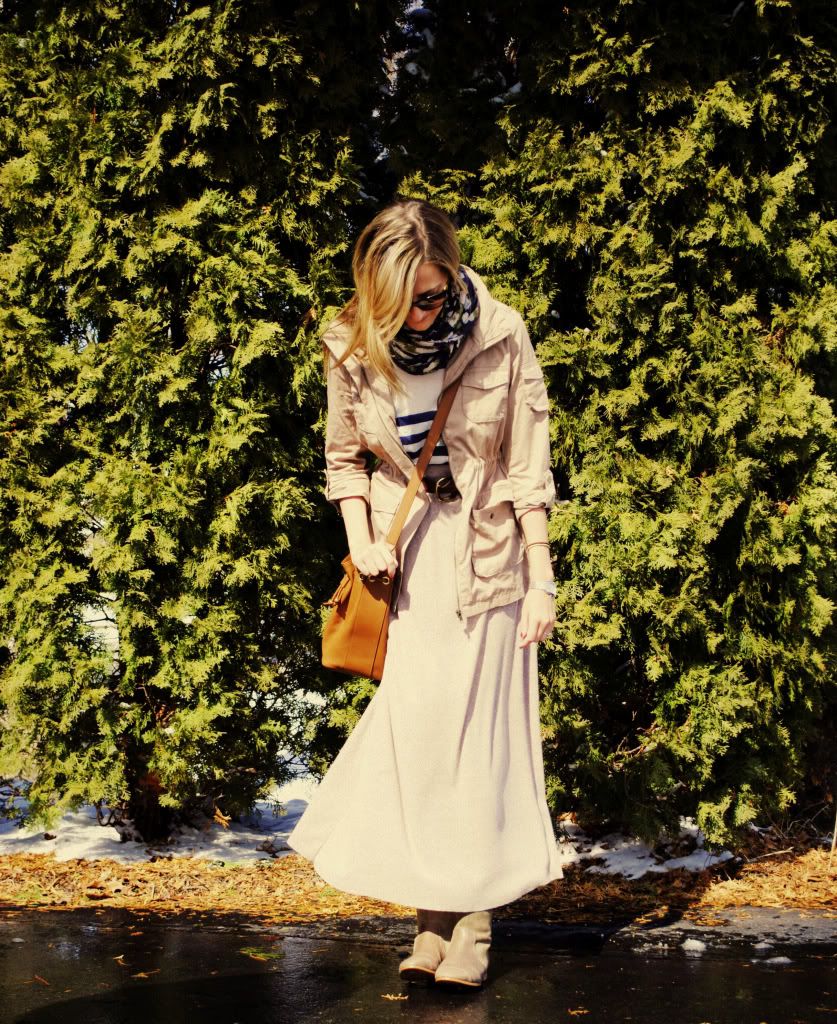 H&M jacket + scarf, c/o native.la top, Zara skirt + boots, Ray Ban sunglasses, Chloé bag
When I last wore this skirt, it was 80 degrees and sunny; I wondered if I could pull it off in Ohio, where it was 35 degrees and slushy from the freshly fallen snow. It turned out alright, but it was a little too breezy for my liking–my legs will cold most of the day. I may have to wait for temperatures in the 50-60 range until I wear it again. The cold, however, won't stop me from dressing for spring. The monochromatic palette worn here feels very fresh and spring-like to me and is a much needed break from my all-black winter looks.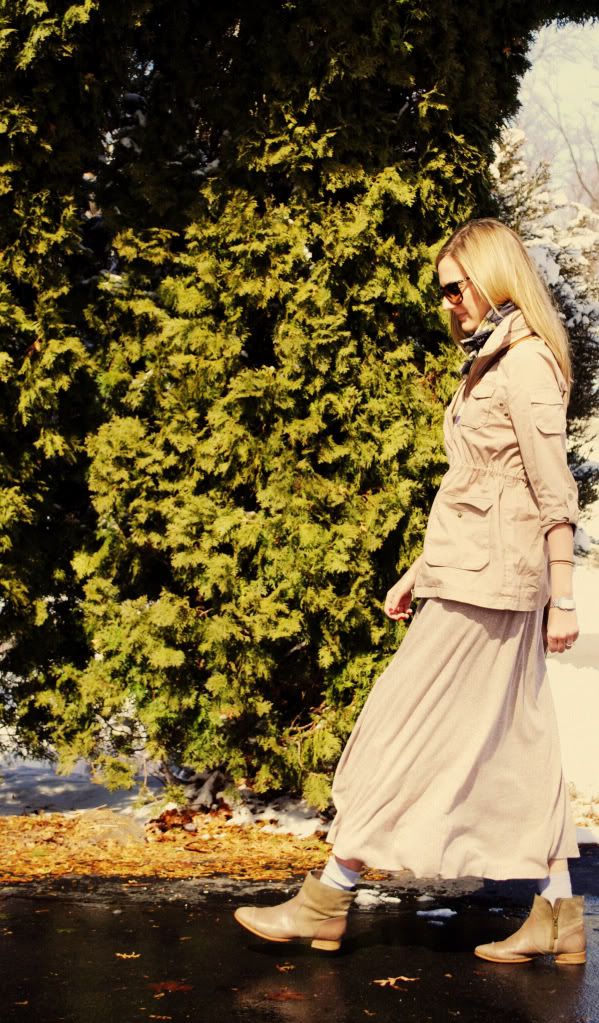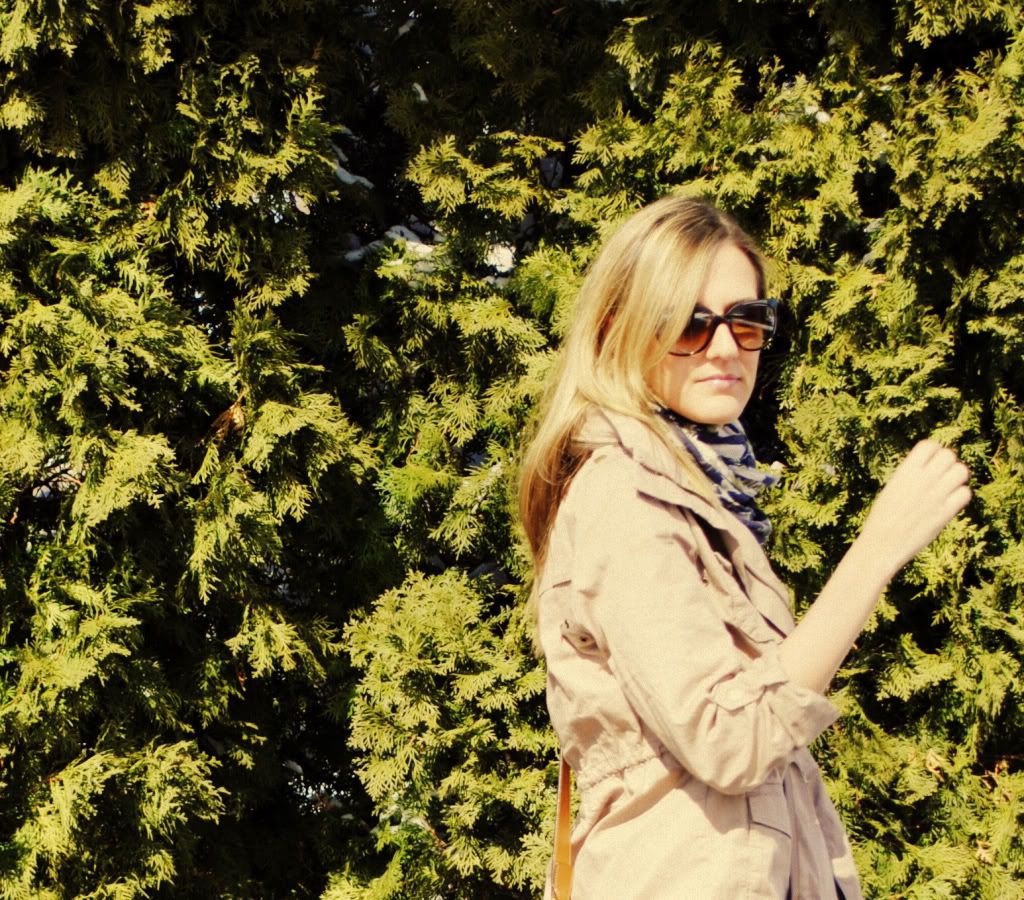 saying goodbye to my dad, expert snow shoveler, after a great weekend.
How was your weekend?