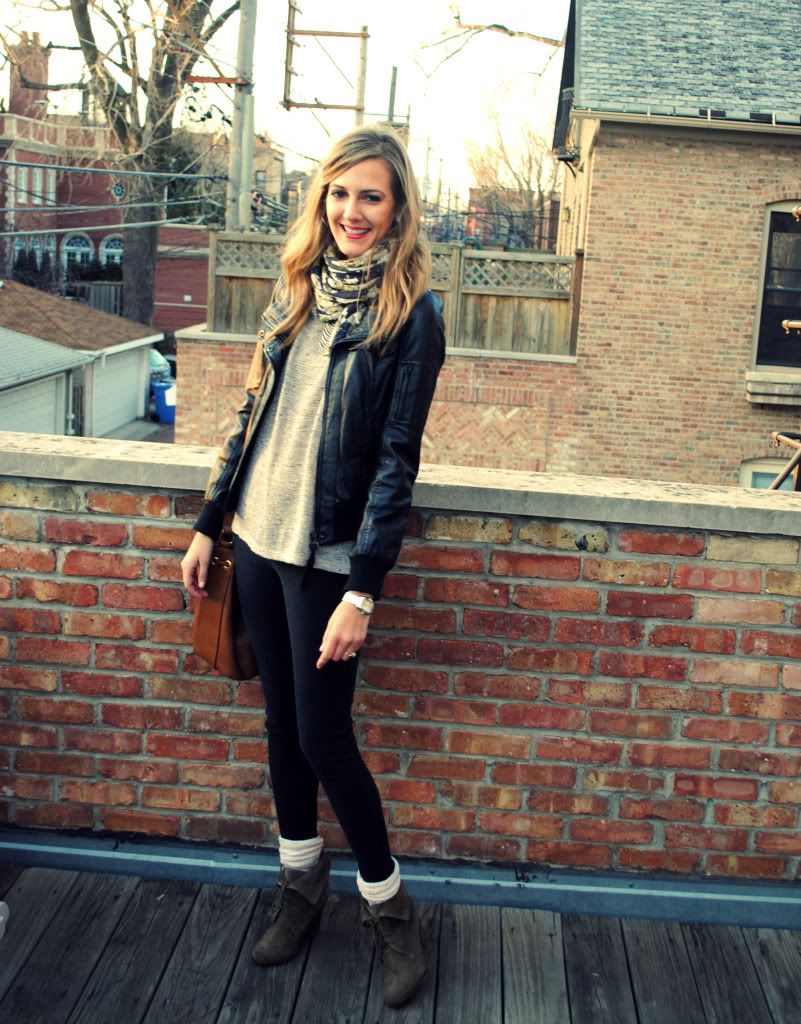 Zara jacket + boots + scarf, Madewell jeggings, Forever 21 sweater, Banana Republic necklace, Chloe bag
It's the end of March, so I can't believe that I'm wearing all black and loads of layers. Alas, temperatures have plummeted and I have no choice but to bundle up, yet again. I don't necessarily need to be wearing the dark colors, but I'm a huge fan of black and it never seems to fail me. I wore this for what was supposed to be a casual, early night out with friends (but it turned out to be a late, fun night!). Wearing a light sweater, jacket, and scarf together kept me warm outside, but I was able to easily peel off a layer or two once indoors.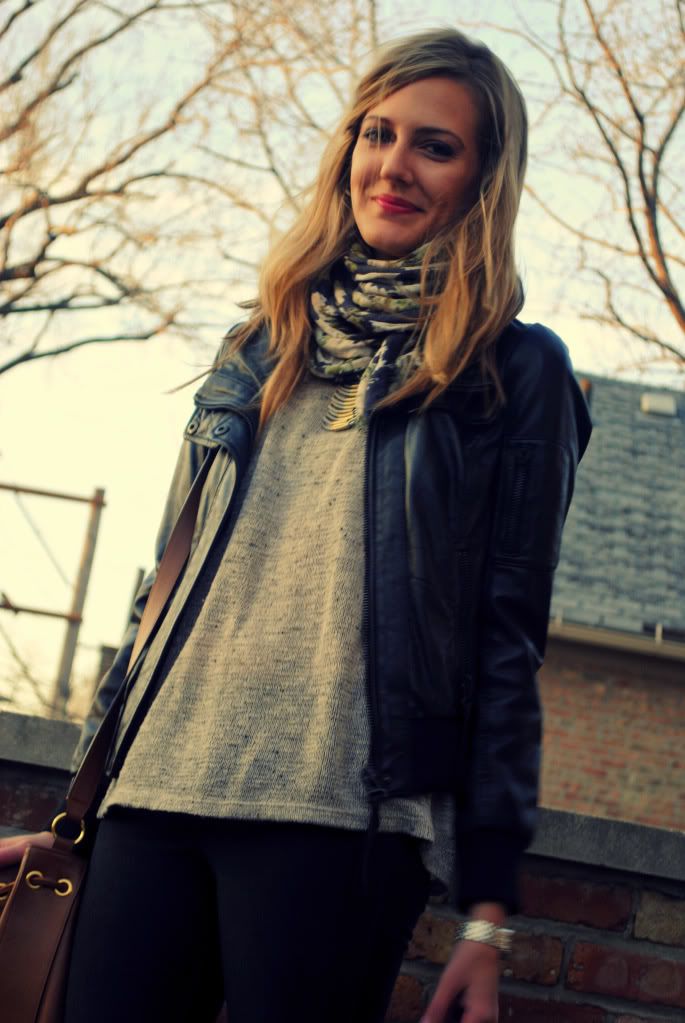 How was your weekend?