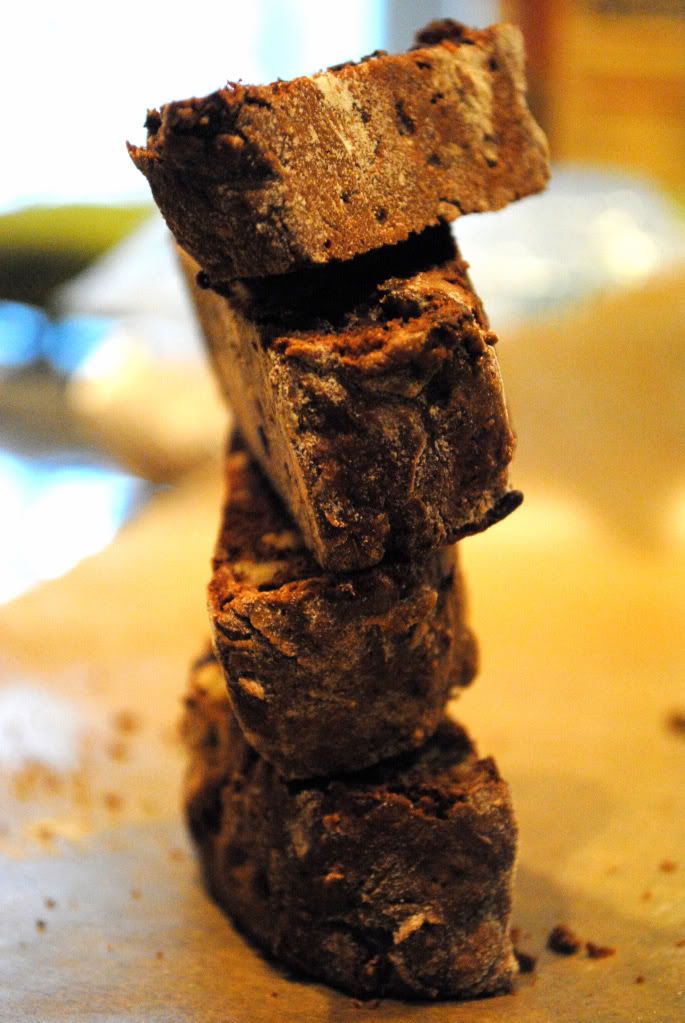 stacks of biscotti
Did you know that biscotti means "twice-baked cake" in Italian? Neither did I until I was looking up recipes for it last week (recipe here). In fact, it came as a huge shock to me that I would need to bake something twice that I almost didn't go through with it. I only bake on occasion and the fact that I'd have to do it twice in a row made me let out an exasperated sigh. However, the dough/batter/whatever was already made so I kept on keeping on. Fatal flaw: I never read the instructions before I start to cook/bake–I only look to see what ingredients are needed.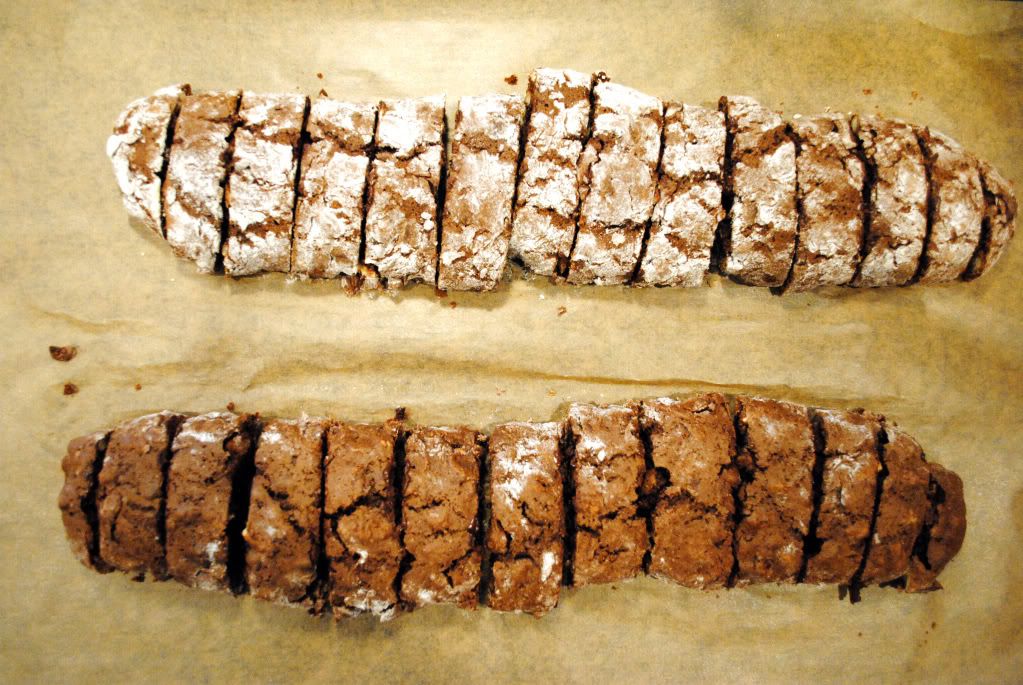 over-floured that poor, top log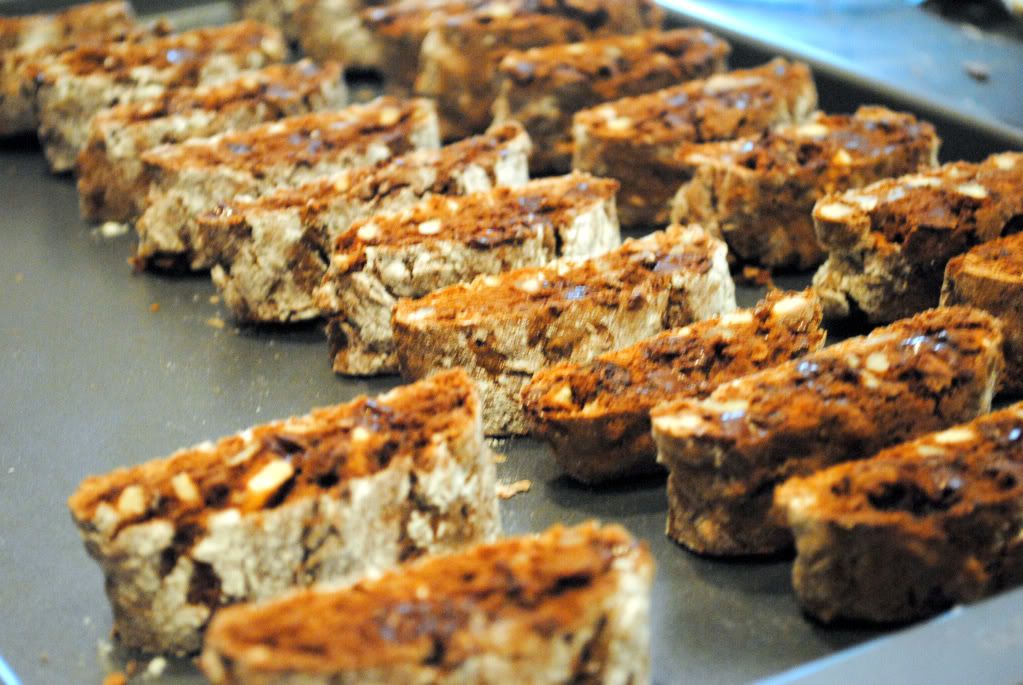 looks done to me, but wait, I have to bake it again? yes, I do.