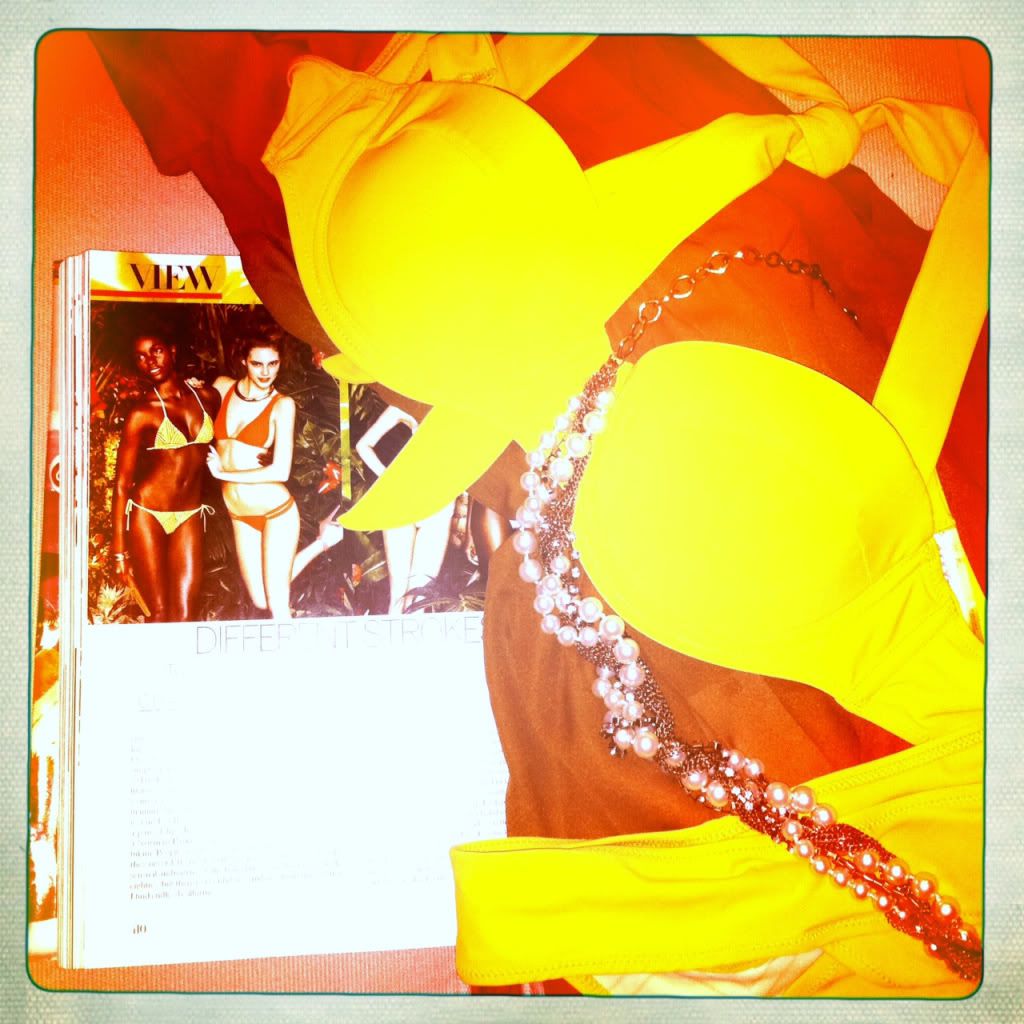 charlie + vogue
I had the recent pleasure of connecting with Matthew Zink, the creator of Charlie by Matthew Zink (check out the facebook page here). If you haven't heard of it quite yet, it's an up and coming swimwear line that is 1970s centric, full of brightly colored bikinis and feminine silhouettes. From studying Matthew's designs, it's clear that he understands how to accentuate the best part of a woman's body and loves to celebrate it rather than covering everything up. People are definitely catching on to his eye for swimwear design, too–he was recently featured in the March issue of Vogue (page 410). Here's a few questions I was able to ask Matthew about himself (he's a fellow Ohioan, like me!) and his line:
Q. Tell me a little bit about you and your fashion background. I was born and raised in Ohio where I earned my BFA in Fashion Design at Kent State University. I am also fortunate to be surrounded by a very supportive and talented group of friends and family.
I moved to New York in 2003 and have had the fortunate opportunity to work some amazing designers including Carolina Herrera, Tom Ford, and Stefano Pilati. I was the Design Director for Victoria's Secret Swimwear for the past 5 years and left last April to launch Charlie.

Q: How did you start designing swimwear?
I have always loved bikinis, but I got into swimwear design a bit by coincidence. A friend of mine suggested me for a position at Victoria's Secret Swimwear and I instantly fell in love.
Q: You've mentioned that the 1970s was an inspiration for your designs; what draws you in about that decade and who are some your icons and inspirations?
I am a very inspired designer and I am always trying to celebrate the muses in my life. It's no secret that I am a slave to the 1970's and early 1980's. I am absolutely seduced by the joy and sexual celebration it represents. There is definitely a level of constance in my inspiration, but each season I always start with an iconic woman who has helped define and shape me as a designer. For my first collection I paid tribute to Barbara Hulanicki, Biba, and Jerry Hall.
Q: Do you have any interest to start a Charlie line featuring any other clothing items?
Our ultimate goal is to offer as much as possible for the "Charlie customer", including sportswear, denim, shoes, jewelry, watches, sunglasses….. Regardless of what other categories Charlie branches into, I want to celebrate the joy, beauty, and confidence that seems to define the decade of the 1970's. I want men and women to love the excitement of wearing clothes. We should enjoy our bodies, instead of focusing on how to hide our "flaws".
Q: Can you give any insight to some upcoming collections?
For Resort 2012, I'm looking to Stephanie Seymour, 70's denim, and the "the scarf". I can't wait to show you a preview…..
Charlie is sold at Barneys, Intermix, Saks, and if you're in Chicago, Ikram boutique. Be sure to check it out soon as bathing suit season is sneaking up on us! As for me, I can't wait to wear the stunner 'Jerry' bikini in citron (below) Mexico in May…pictures most definitely to come.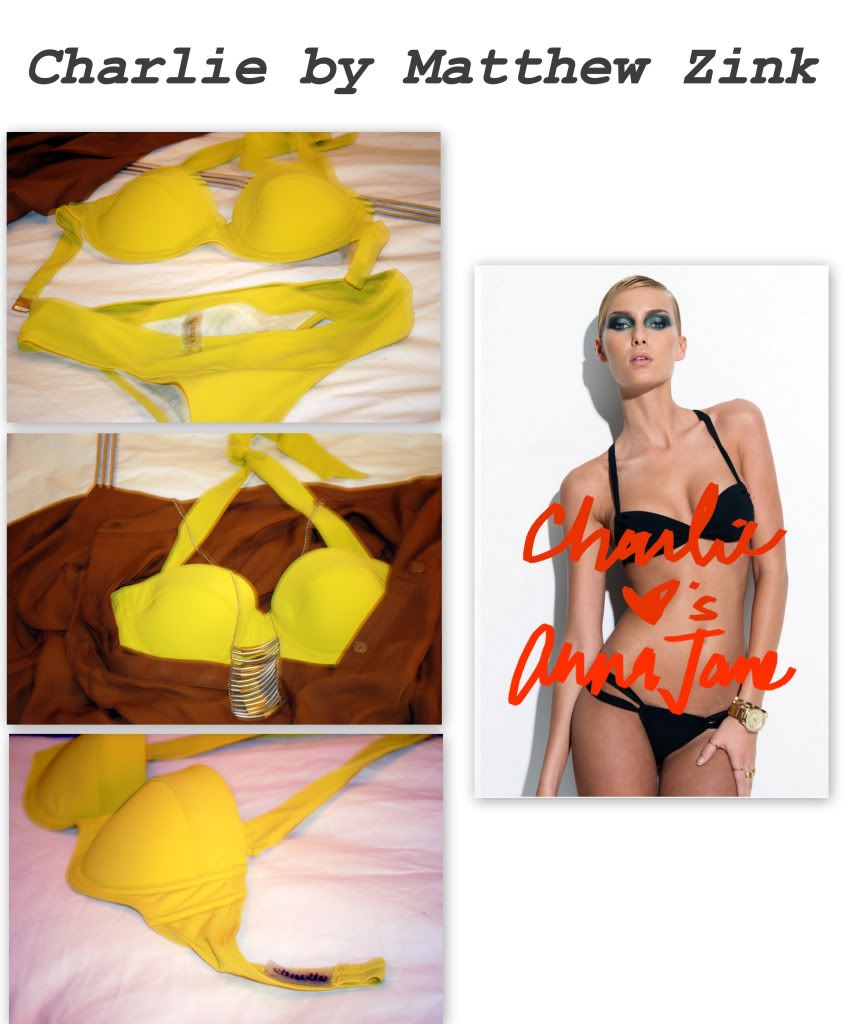 What do you think of Charlie?