Zara sweater, F21 jeans, H&M belt, no-name necklace, Target hat, Marc Jacobs bag, Sorel boots
I'm partaking in the White Denim Extravaganza hosted by Carrie of This Free Bird. Basically, the challenge was to demonstrate that white denim is just as wearable in winter months as it is during the summer. I'm a 'white denim in the winter' virgin, so to start, I chose an overall neutral palette as I thought it winterized the outfit a bit more so than, say, a bright top. Choosing footwear to go with white jeans in the winter was my biggest hurdle, so I opted for my trusty, sturdy, winter boots–they go with everything. As for the sunglasses, they're interestingly enough a winter essential (for me at least) because all these mounds of snow can be downright blinding!
Ultimately, this challenge (and, oh, it was…) taught me that you can wear just about anything in the snow as long as you pair it with huge, clunky, boots.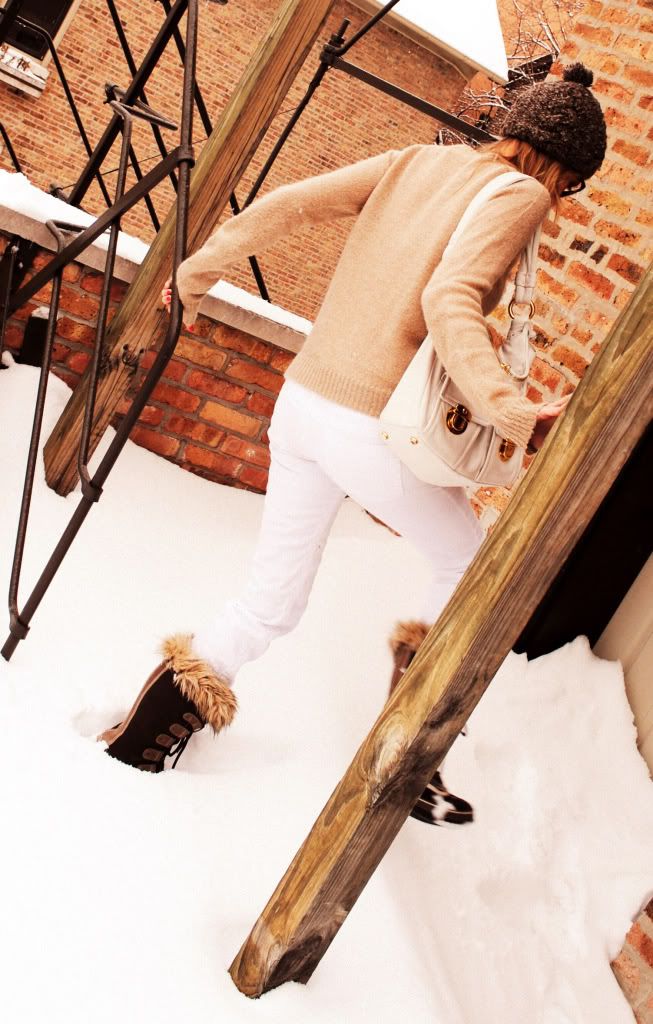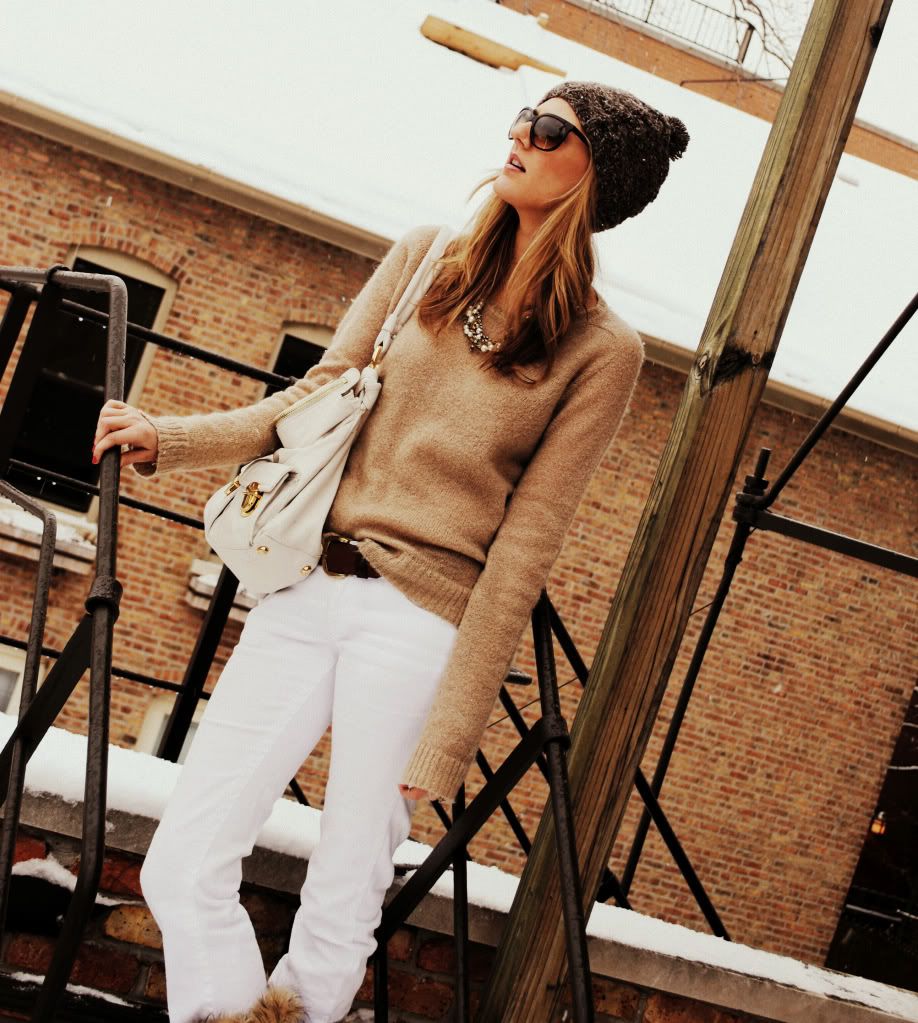 Be sure to check out the following gals that took part in the challenge today: