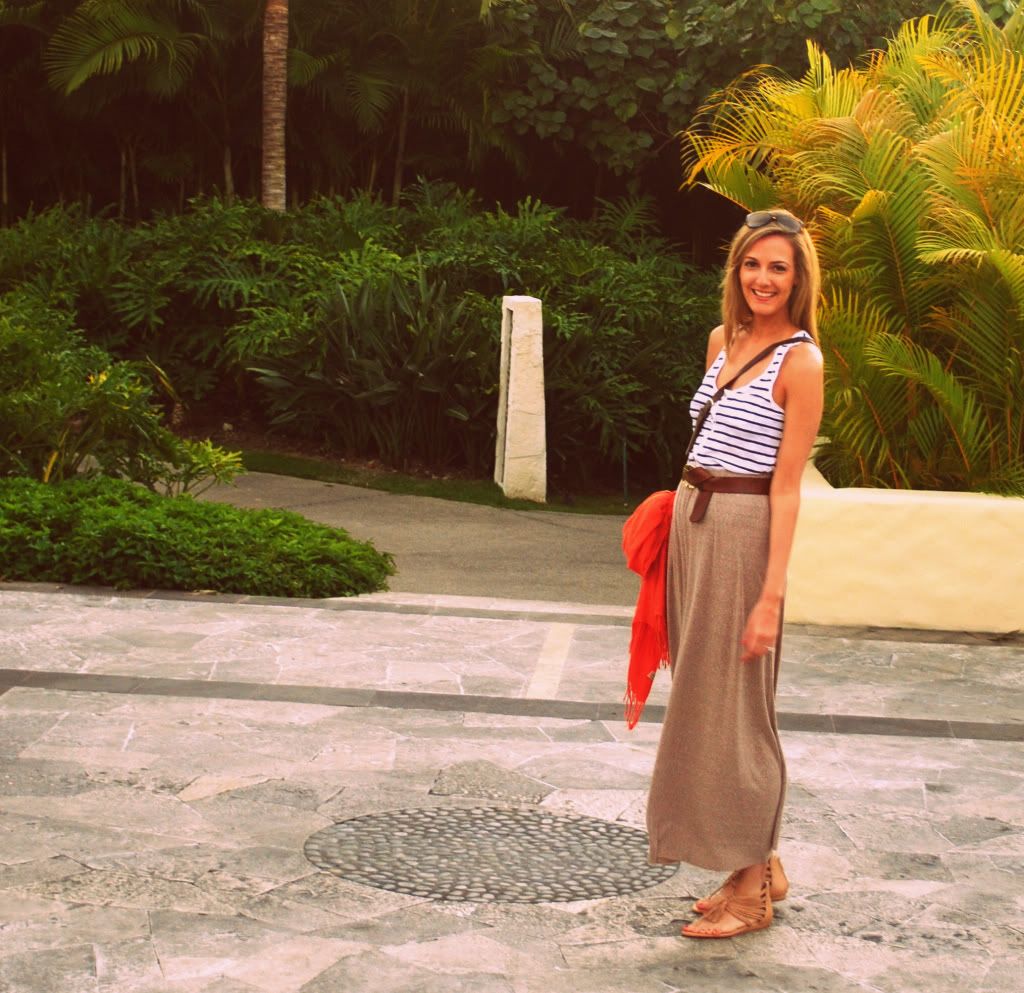 H&M top + belt, Zara skirt, Joes Jeans bag, Dolce Vita sandal
Maybe it was Mexico. Or perhaps it was the warm, tropical breeze. Either way, I did it: I wore a maxi skirt against all my inhibitions. Turns out, it wasn't so bad. In fact, it felt sort of natural and I think I may get a few more. On the note of Mexico, it was just fantastic. I feel so much more at ease about the wedding and my planner was a total gem. It's getting so close, but for some reason it hasn't quite hit me yet. I'm sure that will change in the upcoming weeks when things start to really hit home.
Also, I need a favor from everyone. A friend of mine is entering to win her dream internship with STA Travel and my friends and I would love for her to win. Simply go to
this page
and click on "Become a Fan." (Don't worry, it's not associated with facebook or anything and you don't have to provide an email or allow access to applications). Thanks for your help!