I just need to start off by saying how overwhelmed I am with your support in the Refinery29 Next Style Blogger contest (click to vote!). I can't thank you enough for your messages and votes. Seriously–you're all the best.
Here's one last outfit post from my whirlwind trip to the fair land of Mexico. I bought these shorts at a little boutique in Loz Feliz during my last trip to LA. For the life of me, I can't remember the store (Tess…do you remember?) but I also got the necklace I wore here at the same place. As soon as I saw these shorts, I knew I had to have them. Cascading layers of crocheted lace? When I saw them, they stopped me dead in my tracks with their waterfall-esque beauty. Fine, a tad dramatic, but I really like them. I generally try to avoid things that would be described as 'fun and flirty' (sounds like a haircut I had in high school) but they are just that and that may just be what I love about them.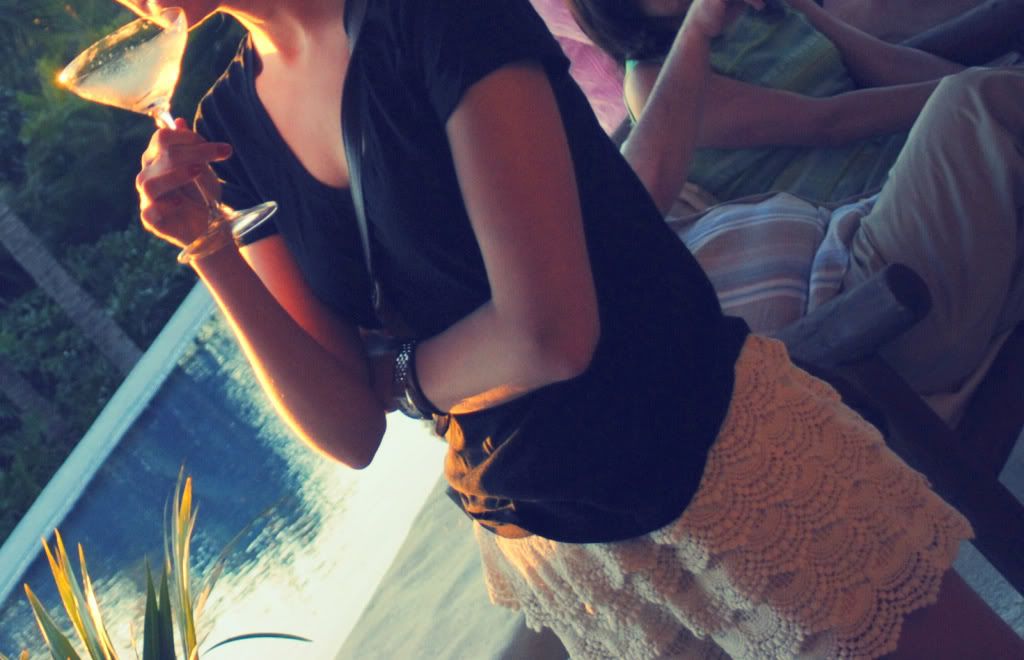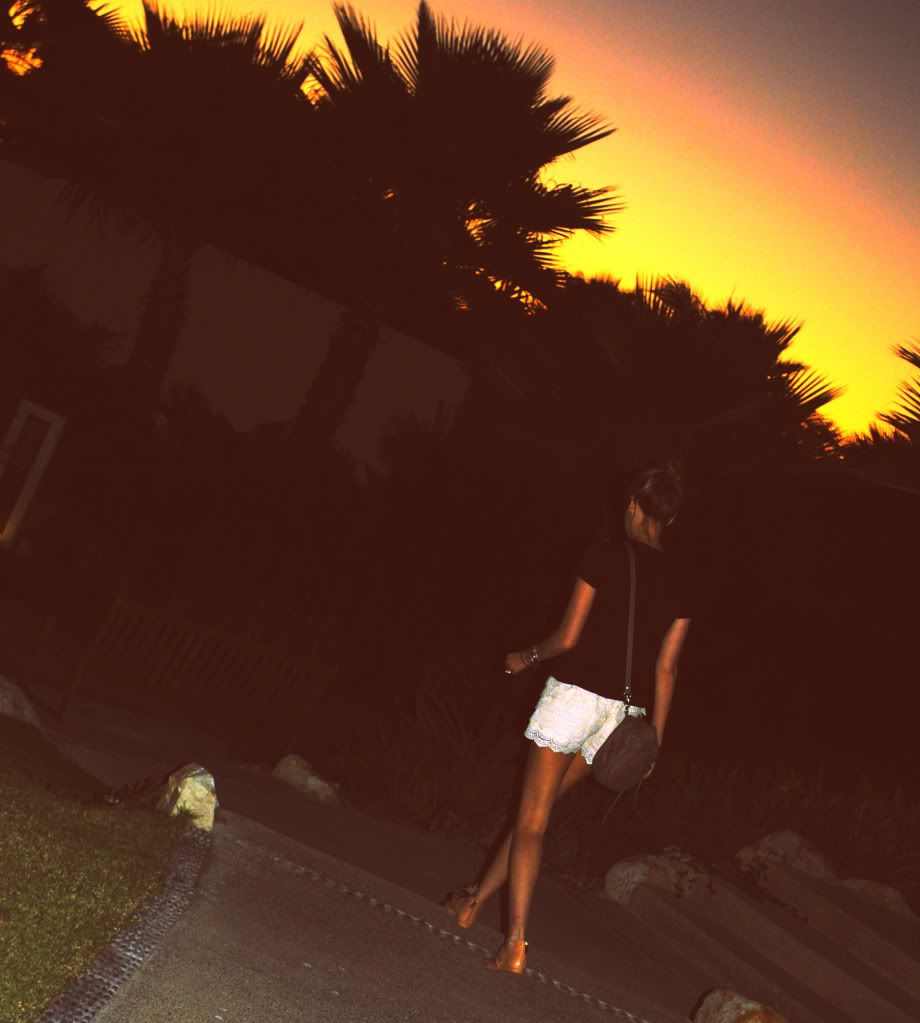 Have a great (and hopefully long) weekend, everyone.