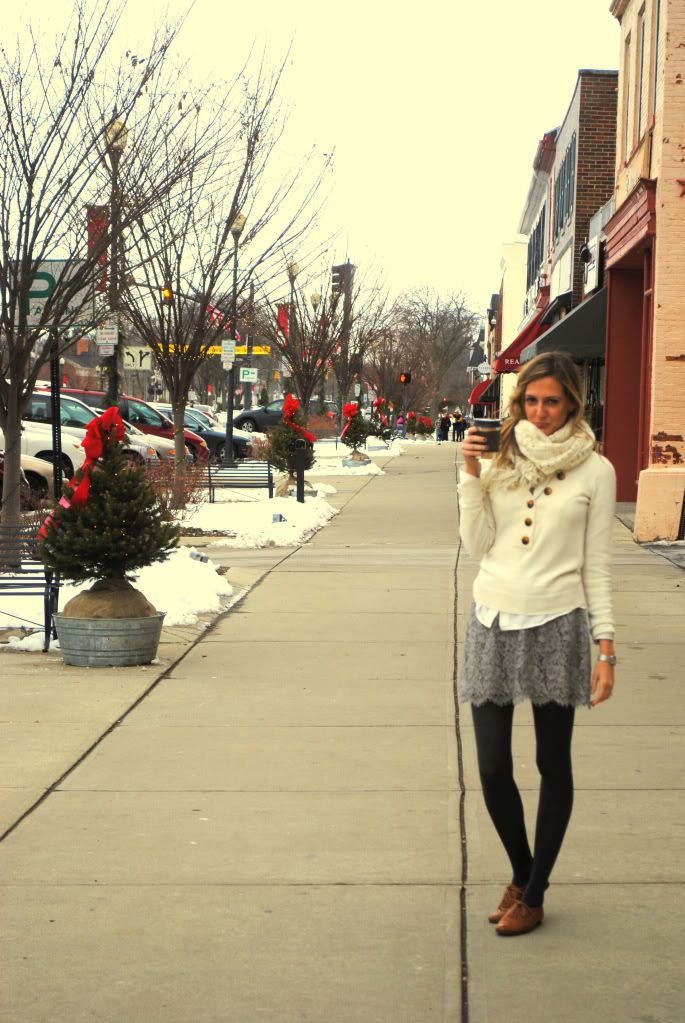 J Crew sweater + skirt (worn here), Gap button-up + tights, Bakers shoes, sister's scarf
Ignore that the first photo is out of focus and that the face I'm making is…embarrassing and just take in the image I'm trying to convey–a cold day in a charming, midwestern town (Perrysburg, OH). So many things were happening on this Thursday before Christmas:
– a visit to the yarn shop (my mom is knitting me a throw)
– babysitting my nephew, William
– lunch with my parents and sister
– quick trip to the mall with my dad to buy presents for my grandpa
– and finally, an impromptu picture taking session (observe)
I love this skirt and these shoes. At first I thought they wouldn't necessarily pair together, but ultimately threw caution to the wind and did it anyway. Turns out, I like it.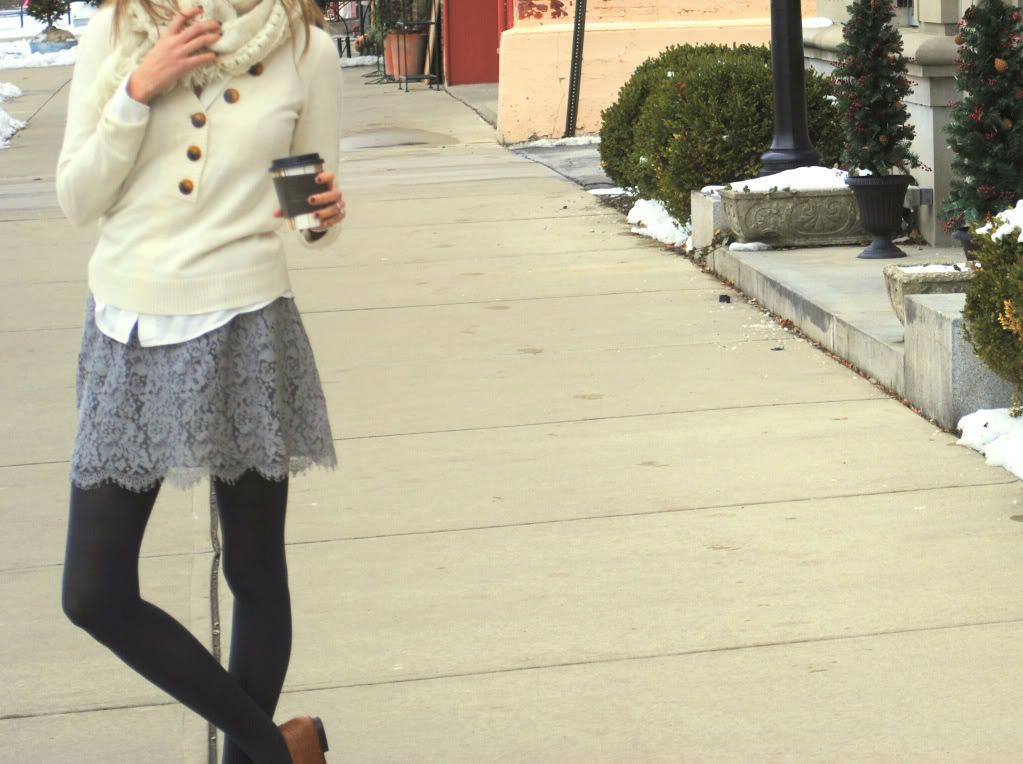 And my wonderful sister + photographer, Emily..