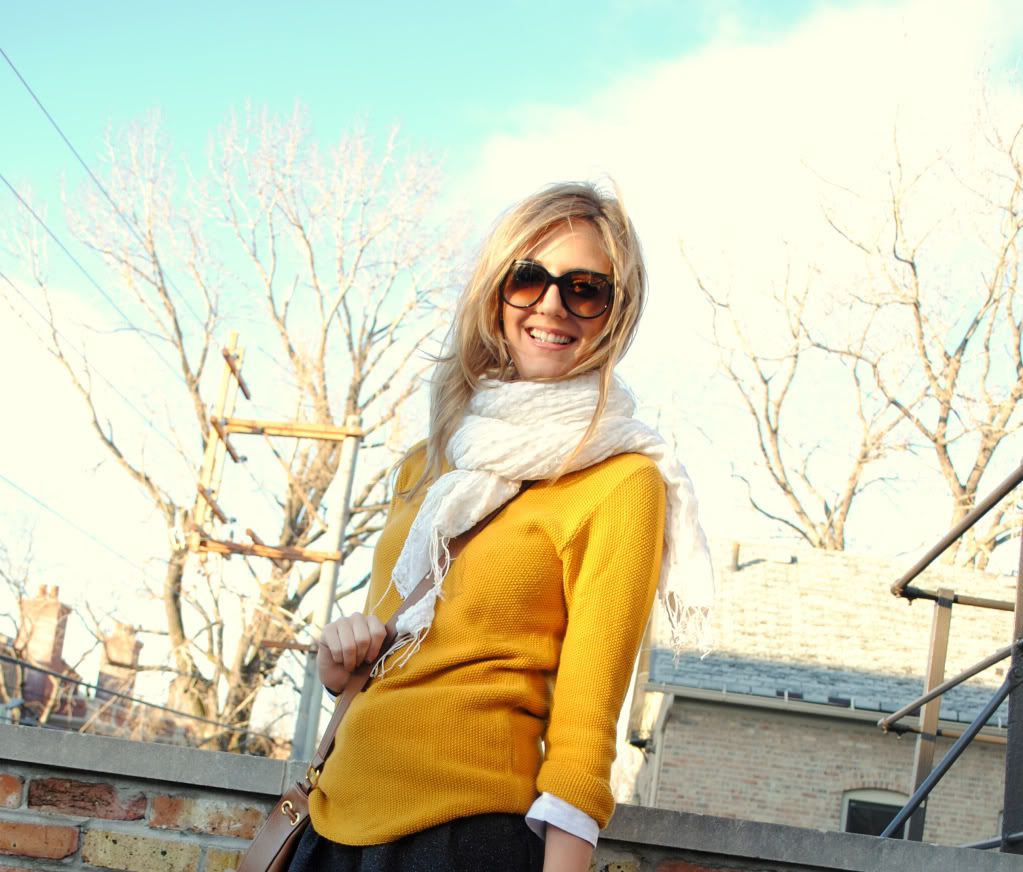 There's nothing like blue skies and hot yellow to brighten your day. Don't be deceived by the bright colors, though, it was freezing outside. We're dead-smack in the middle of winter and I'm already tired of wearing long pants. As an alternative, I wore shorts with tights and thigh high socks layered on top for extra warmth. Who needs pants when you have layers? As a side note: I can't stop wearing these F21 booties (evidence: here + there); they're my first pair of footwear from there, and they've turned into my black shoe default. I might need to change it up soon or my other shoes may get jealous.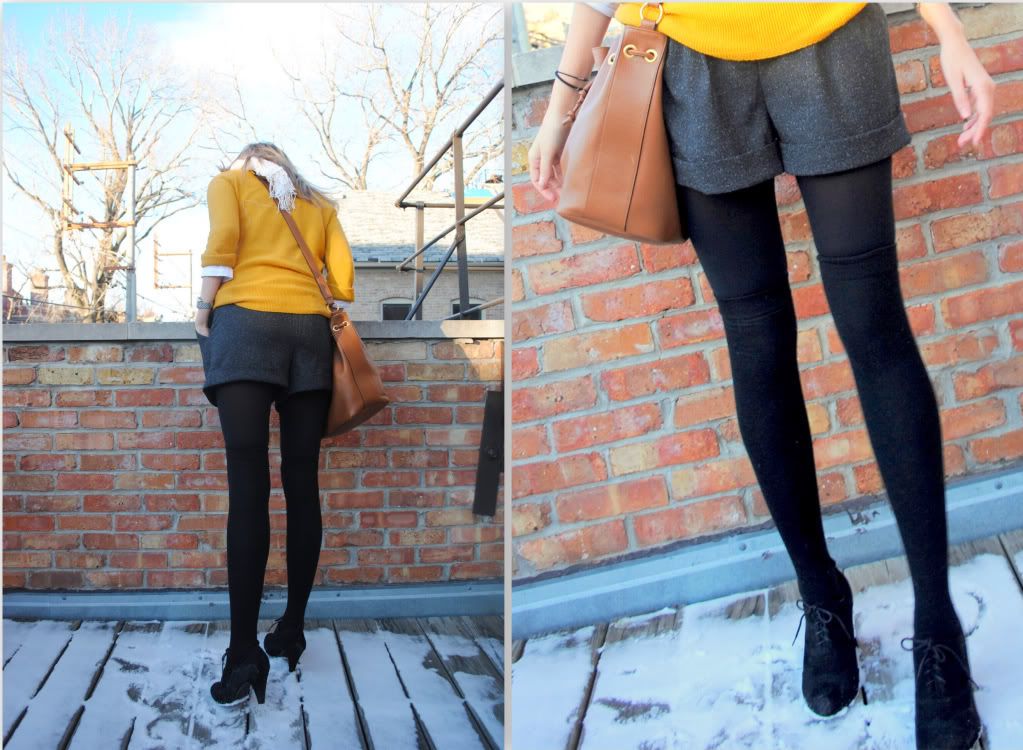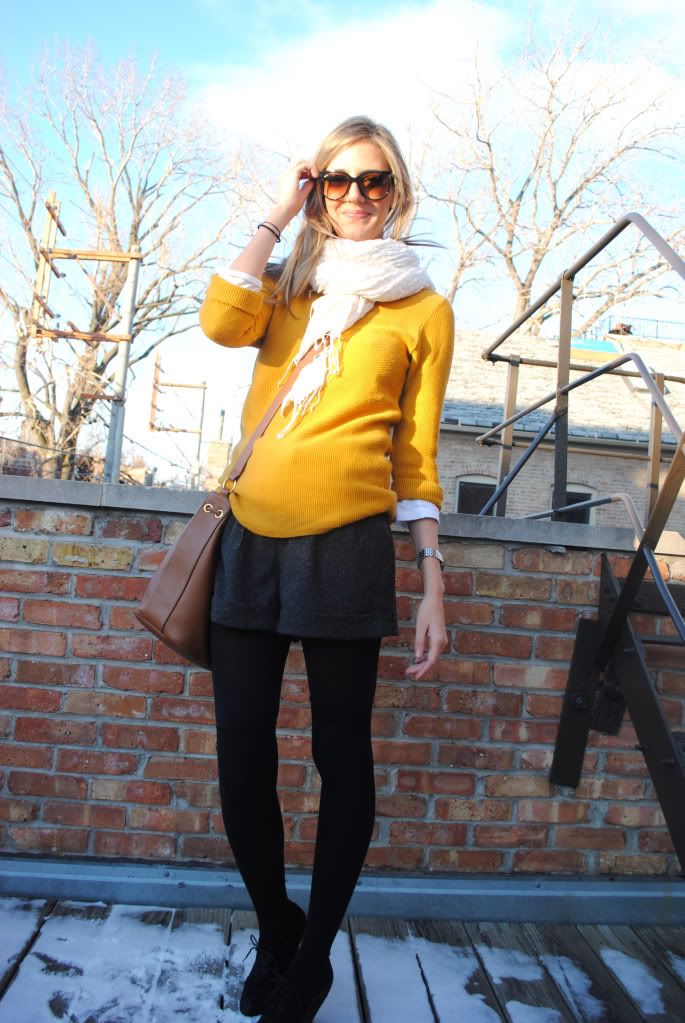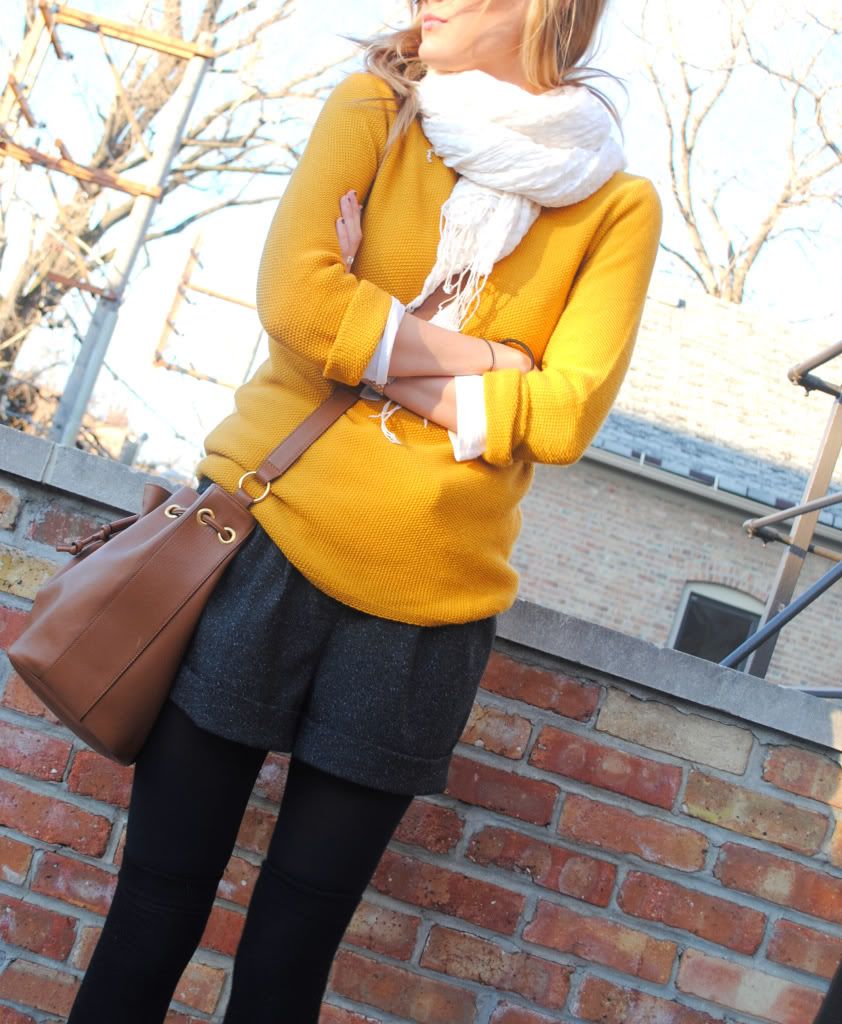 UO sweater, J Crew tee, F21 shorts + shoes + high highs, Old Navy scarf, Chloé bag, Ray Ban sunglasses
How was your weekend?