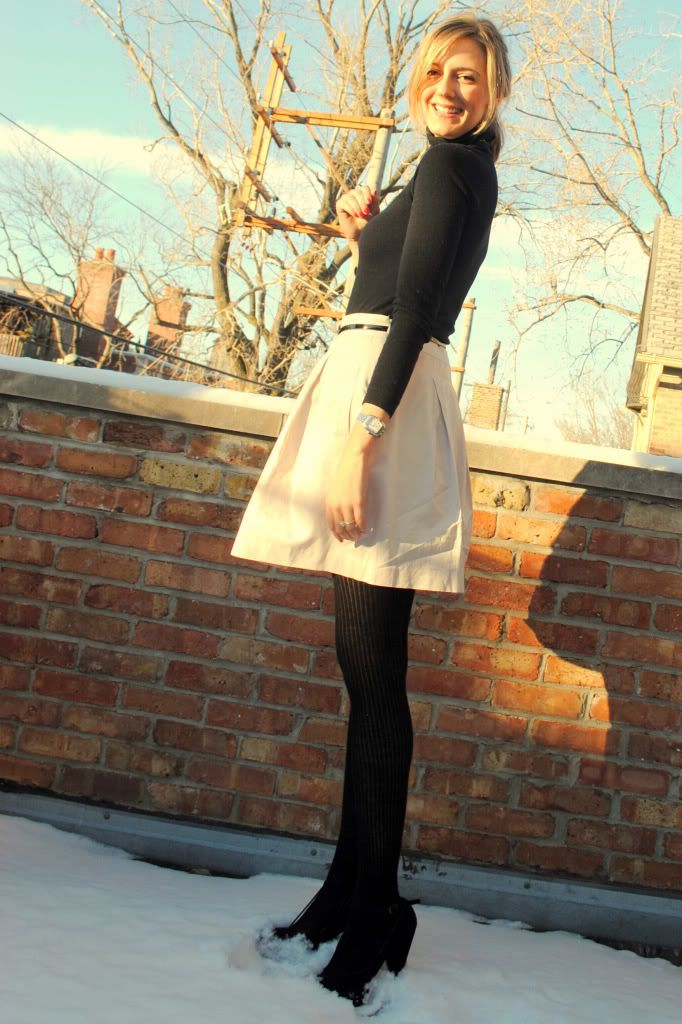 BCBG skirt, Zara turtleneck, H&M belt, necklace from small LA boutique (?), UO shoes
I don't often post work outfits on here. Why? Well, they're sort of boring, consist of a lot of black, and I do a lot of traveling so sometimes comfort takes precedent over anything else. I have my good days, but truth be told, I don't always look as stylish as say, Anh, at work.
This particular skirt is probably a little too short for the workplace, but I'm a big believer that if you cover your legs with tights, you can get away with a lot more. (I suppose that's just the rule breaker in me.) Plus, wearing a turtleneck seems cancels out any sort of inappropriateness that a short skirt might convey. Tip: if you want to be taken seriously at a meeting, wear a turtleneck and glasses.
Have a great weekend!