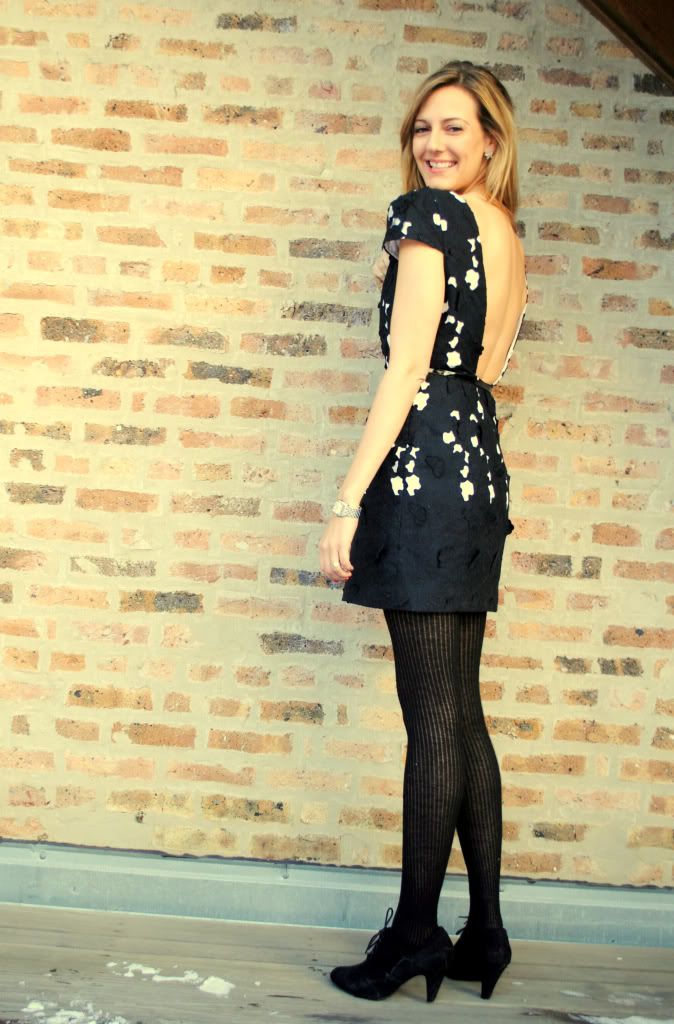 Tibi dress (via Gilt), H&M belt, F21 shoes, Essie 'Really Red' nail polish
Another weekend has come and gone, in the blink of an eye; I swear, they get shorter and shorter as you get older. As I mentioned on Friday, I spent the weekend with some girlfriends in Atlanta. I had such a great time and experienced case of the Sunday Blues like no other when traveling home to Chicago. Because of my propensity to get ready at the very last minute before a night out, I didn't snap photos of my friends (or myself) in their outfits, as planned. When I came home early Sunday, I simply recreated the outfit I wore on Saturday night (i.e. one piece of clothing–a dress) and had Eric snap some pictures (please tell me some of you have done this before?).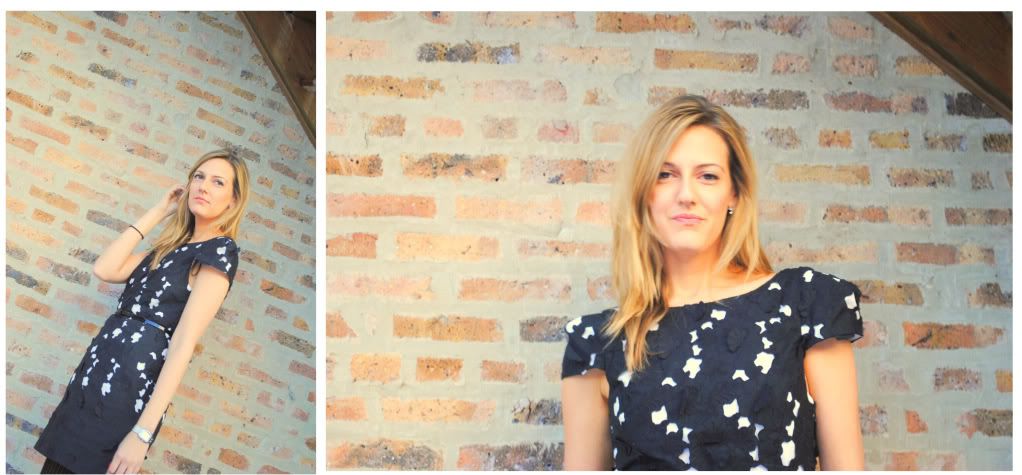 Also, you might be wondering about the shoes I've been wearing nonstop. Yes, I do have other shoes, and no, I don't wear them.