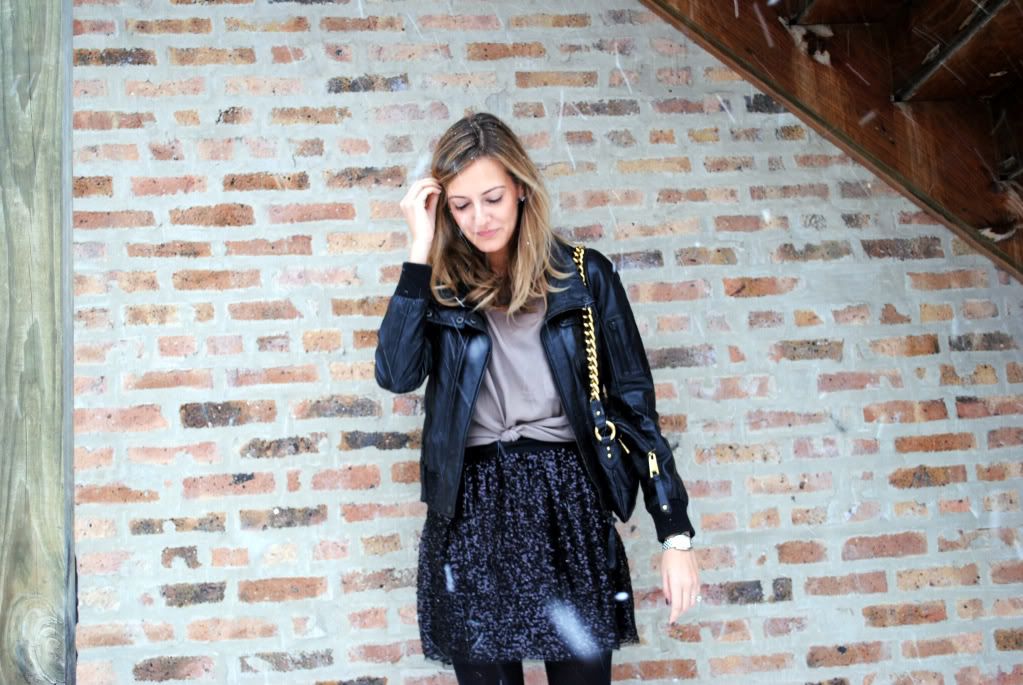 Weather in Chicago was completely bi-polar this past weekend. It started innocently enough with temperatures in the upper-30s and then slyly moved into torrential downpours and full-blown blizzards; suffice to say, it was fun watching the city mildly freak out (myself included). Although I had things to do and places to be, I wasn't about to let a little precipitation get in my way.
I wore this outfit to a Christmas party but at the last minute opted to lose the leather jacket due to the sheer wetness (and freezing temperatures) of the night. The skirt was purchased the day of the party while out Christmas shopping; I wasn't planning on buying anything for myself, but when I saw that this sparkly number was 50% off, it was hard to say no. I paired it with a top I already had in my closet (worn here) and ended up knotting it instead of tucking it in–that simple maneuver gave me a whole new appreciation for this basic top!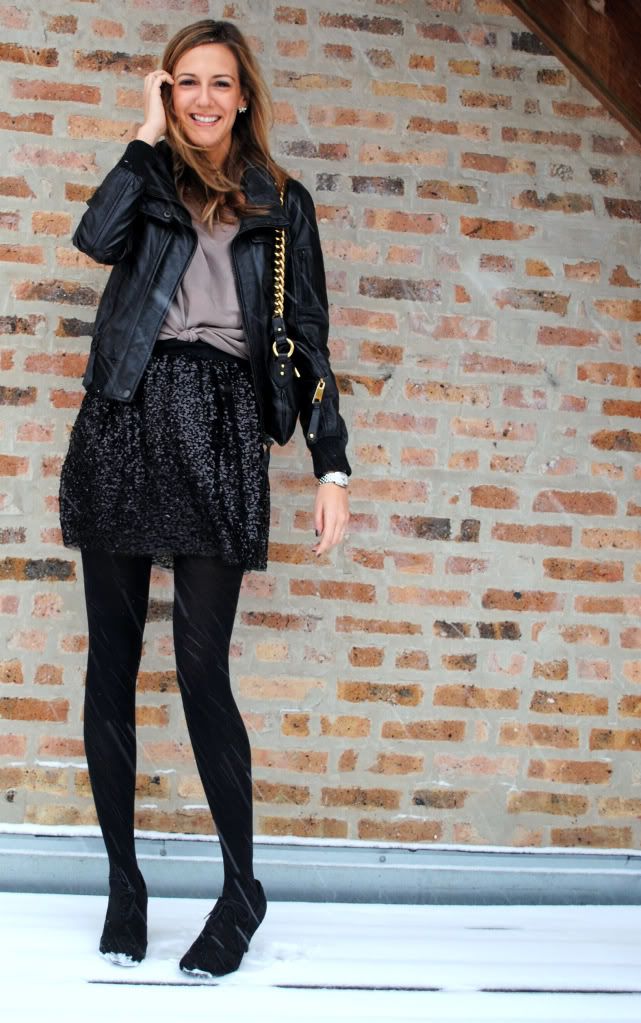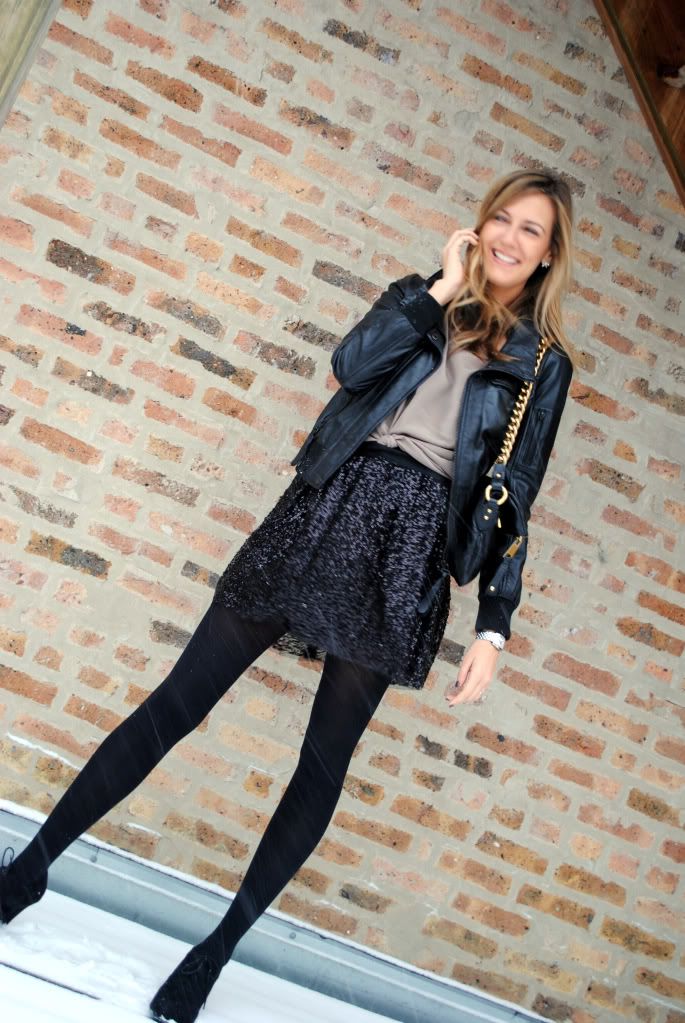 Zara leather jacket, J Crew skirt (currently on sale in stores), Forever 21 top + shoes
Also, the winner of the CSN giveaway is #26 (via random.org). Rachel, I'll be emailing you soon with details on how to claim your prize. Thanks again to CSN and everyone who entered!