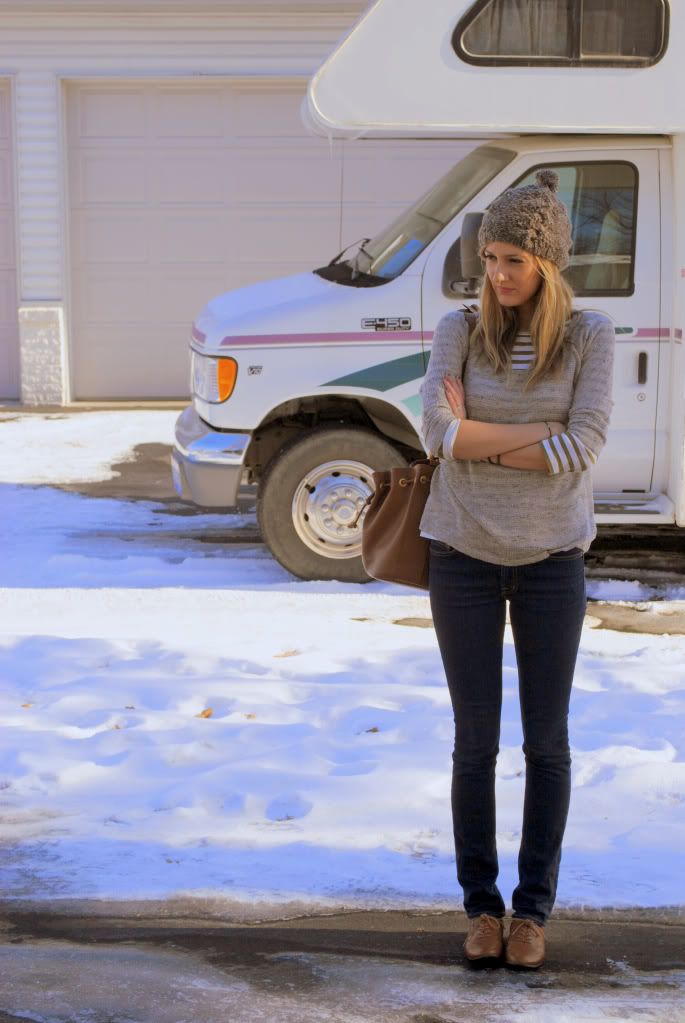 Mossimo (Target) hat, J Brand jeans (via Gilt), J Crew top, F21 sweater, Bakers shoes, Chloé bag, TWO Goody hairties
On Monday, my sisters, mom, and I piled into the car to embark on a lengthy 1+ hour journey to Troy, MI–home of the Somerset Collection (i.e. my favorite mall). I wasn't having the greatest hair day, so I decided to cover it up with a hat. If there's one thing I have trouble wearing, it's hats. Maybe it's my face or perhaps it's the shape of my head that doesn't quite mesh with head-toppers; whatever it is, I can't seem to wear hats without feeling totally self-conscious. I found this ski cap at Target last week and when I tried it on, I didn't hate what I saw so decided it had to be fate. It'll still take some getting used to, but perhaps I can use this opportunity to explore further into the world of hats.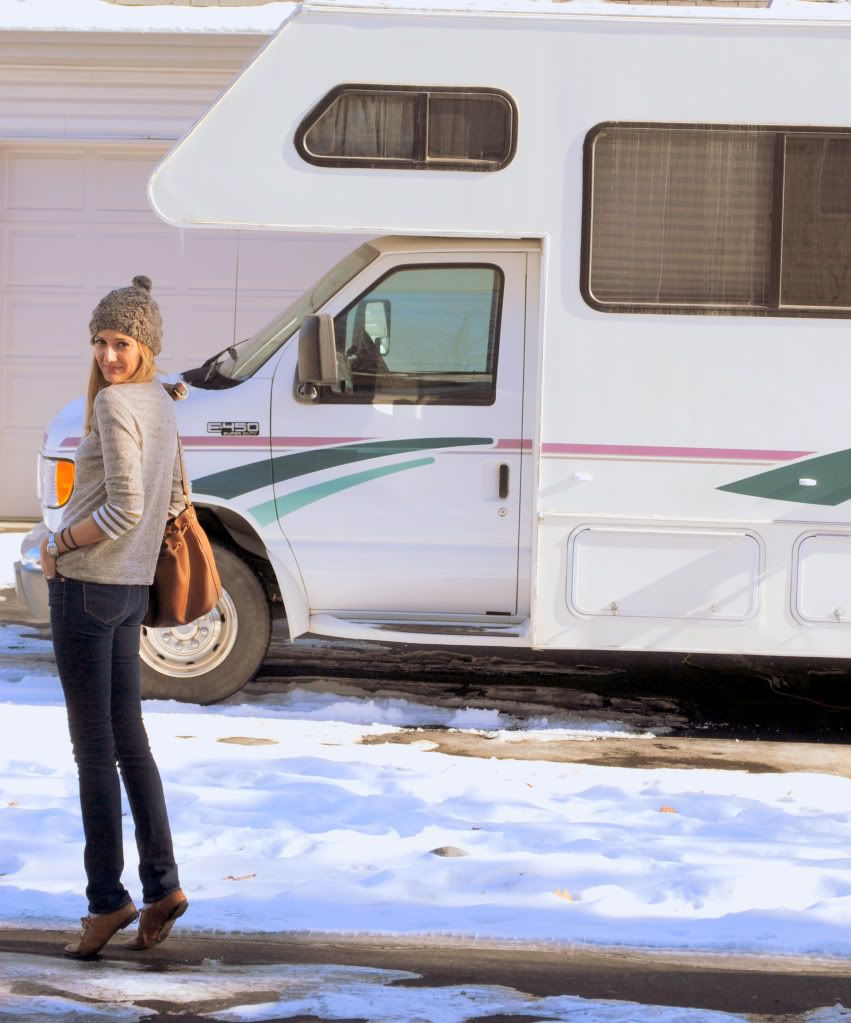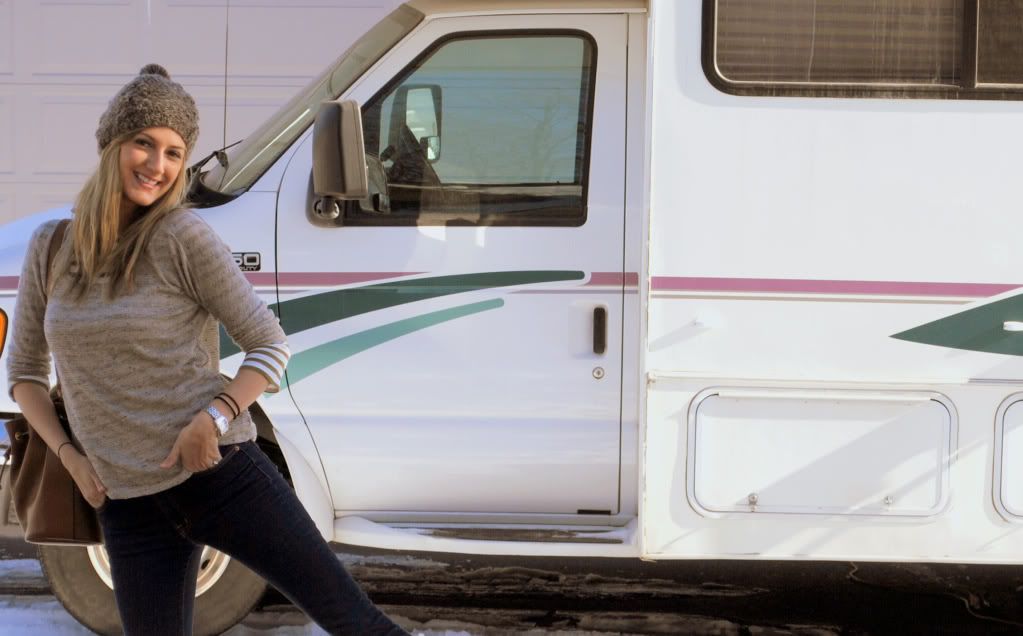 Are you a hat person?
**Disclaimer: we didn't pile into an RV to go to the mall–it's actually my parents' next door neighbor's RV. It's just an appropriate coincidence that I was standing in front of it before our "road trip."
Be sure to check out my giveaway with Wish clothing that ends Friday, too!