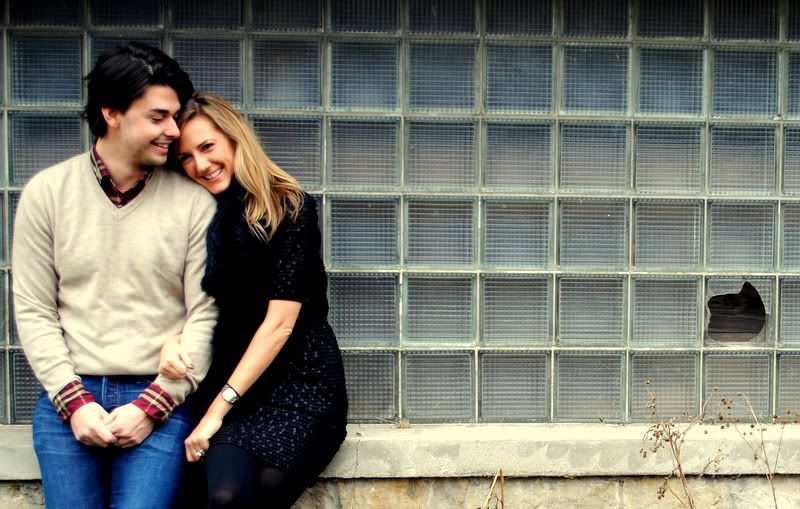 Since our wedding is in Mexico (and a mere six months away), I had to send out save the dates rather early so guests would start to book their travel. Because I sent them so early, they didn't have the usual couple picture plastered on them because Eric and I didn't get engagement pictures right away. Once the save the dates were sent, I wondered if we needed engagement pictures at all. I opted not to do them and instead came up with an idea to do my own. All you need is a camera (check), a willing family member (thanks, Emily), and an interesting backdrop (abandoned barn near my parents' house).
We had blocked off a good amount of time to do this project but ultimately ended up spending about a half-hour to take a montage of photos. It was especially freezing outside and Eric and I couldn't take the cold in our 'indoor' outfits. Sometimes when you DIY, you have to improvise and go with the flow.. Which reminds me–these aren't the outfits we had originally planned, hence the lack of coordination (it looks like Mr. Fall met Miss Winter for casual outing).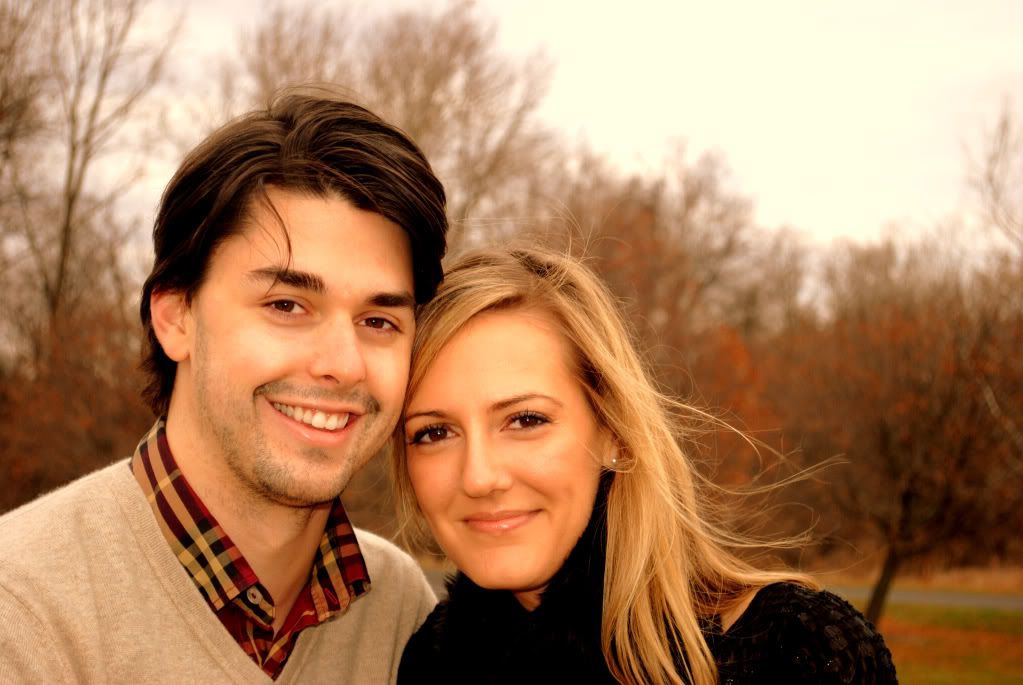 We ended up having a good time, though, filled with laughs and chattering teeth. It must have been pretty fun because my sister even offered to take a few more when I return home for Christmas; perhaps you'll see a round two come January–sledding, anyone?